'De-Greening' of the central Sahara: Holocene environmental dynamics in the Tibesti Mountains and the Ounianga Basin, Chad (DeGree) (Project Director Hoelzmann, Philipp)
Today the Sahara, as the world's largest hot desert, separates northern Africa into two parts, while a Green Sahara facilitated interactions during early and mid-Holocene. Concomitant palaeoecological shifts imply changing resources, thereby affecting subsistence strategies. Environmental variability thus represents both, an important limiting factor as well as a driving force for trans-regional contacts and strategies of human societies trespassing between the rain forests and the Mediterranean during the last 6000 years. The Tibesti and its forelands in northern Chad is a key region for human transit during the 'De-Greening' of the mid- and late-Holocene because of their central, inner-continental position and diversity of ecological habitats. Our project therefore focusses on two ecologically related, but topographically different areas in the central Sahara: The high mountains of the Tibesti and the lowland-oases of the Ounianga Basin ca. 200 km further to the east. From both areas, sediment cores that provide continuous, high-resolution archives for the reconstruction of palaeoecological shifts – a prerequisite to assess coherences between palaeoenvironments and culture – are already available. We propose to carry out palynological and sedimentological-geochemical analyses of Lake Yoa laminated sediments, a permanent groundwater lake in the Ounianga Basin, and palaeolake deposits from two craters of the Tibesti Mountains that will provide multi-proxy data to (1) establish a chronological framework of key periods of regional palaeo-ecological shifts as well as their timing, magnitude and significance; (2) assess the potential of the high mountains and oases as refuges for wildlife and humans. Identification of key climatic events with their palaeoecology for northern Africa will contribute to the general understanding of climate-environment-society interrelations in the central Sahara.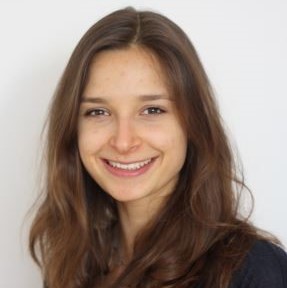 Lena Schimmel B.Sc.
Freie Universität Berlin
l.schimmel@fu-berlin.de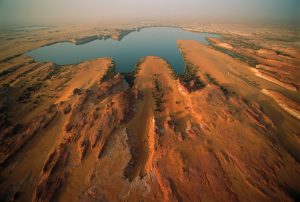 Aerial view of Lake Yoa in Chad. Photo © George Steinmetz. Entangled Africa and climate change in the past Global...
Read More