The German expedition house in Thebes was officially opend for operations on 24 December 1904. Its purpose was to offer researchers and artists an opportunity for "thorough work and fresh productivity" in the necropolis of West Thebes/Luxor. With funding made available by the German emperor Wilhelm II, the house was built by the architect and egyptologist Ludwig Borchardt, who three years later became the first director of the newly founded Imperial German Institute for Egyptian Archaeology in Cairo.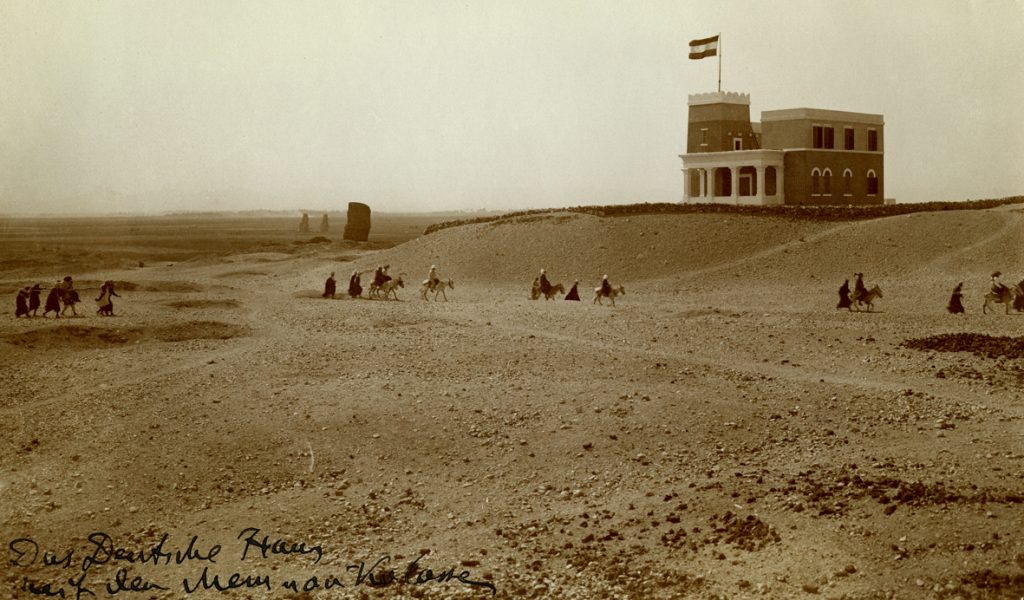 Today the DAI Cairo works on archaeological projects concerning the Egyptian history of all eras, from prehistory to modernity. Research interests span from the development and function of Egyptian settlements, landscapes and ritual spaces as well as spheres of everyday life. Another important focus is on the perception of Ancient Egypt and its role in the formation of an Egyptian and European identity.
With its research and cultural facilities as well as its event program, the Cairo Department is attractive to scholars and the general public. The event program includes conferences and public lectures, which regularly draw large audiences. The Cairo Department awards scholarships to young Egyptian scholars and organizes lectures and training programs. These activities as well as research projects and events serve to deepen the connections between German and Egyptian scholars.
Graduate Annual Research Discussions on Egypt and Nubia – a conference series that gives young researchers the chance to present their findings to an international audience (Photo: Hanna Knittel, DAI Cairo)
The Institute's libary is Egypt's second-largest archaeology library. One of the highlights is its rich collection of historical travel literature.
The German House in Thebes, nucleus of the DAI's Cairo Department, is still used as a base for excavation and research teams in the Thebes area.