The DAI Madrid has been active at the Roman settlement of Munigua in what is today Andalusia since 1956. A large part of the urban area has been exposed: forum, basilica, several temples, houses, and thermal baths can be regarded as "typical elements" of a Roman city.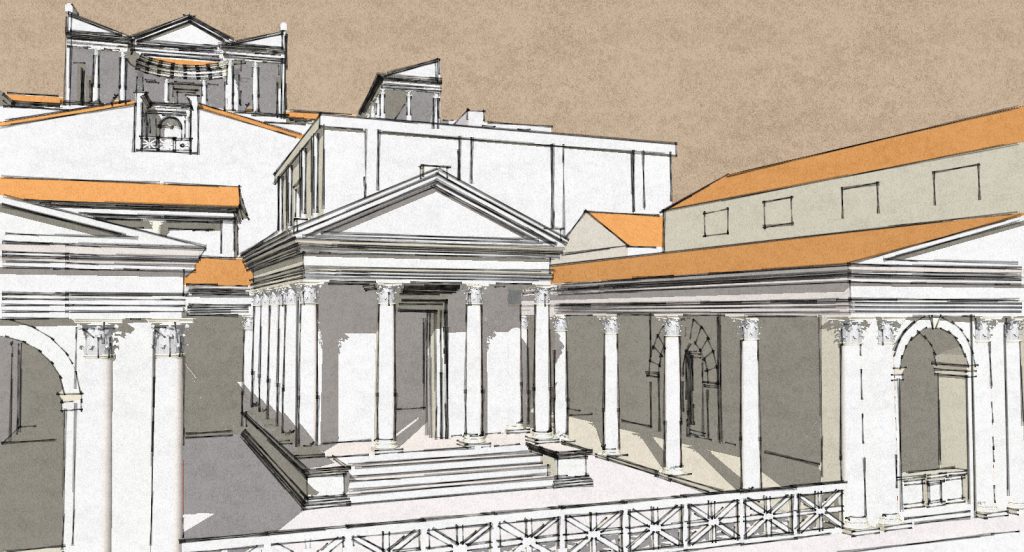 Munigua is one of over 400 new cities founded on the Iberian Peninsula after it was conquered by Rome, many of which were laid out as "planned cities". At Munigua older structures were systematically demolished and levelled, so that no single building survives from the pre-Roman settlement that is attested by finds from the 4th century BC onwards.
The Roman "building boom" at Munigua – to which the monumental terrace sanctuary that towers over the city bears witness – is dated to the second half of the 1st century AD and continued to the start of the 2nd century. Building projects of this kind cost money. The extraction of ore in the surrounding area is probably what mainly financed the city's expansion. The Madrid Department's current work has therefore focused on the city's economic basis.
A monumental terrace sanctuary towers over the urban area of Munigua. This type of elaborate architecture is known above all from Roman Italy (Photo: Zulueta, DAI Madrid)