Excavations in the Kerameikos of Athens were assigned to the DAI Athens by a state treaty on 16 July 1913. Systematic excavations carried out since then have exposed an area of approx. 37,500 sq. m which has been opened for tourism. Since the start of German involvement, excavation and research have gone hand in hand with measures to present the excavated monuments to visitors.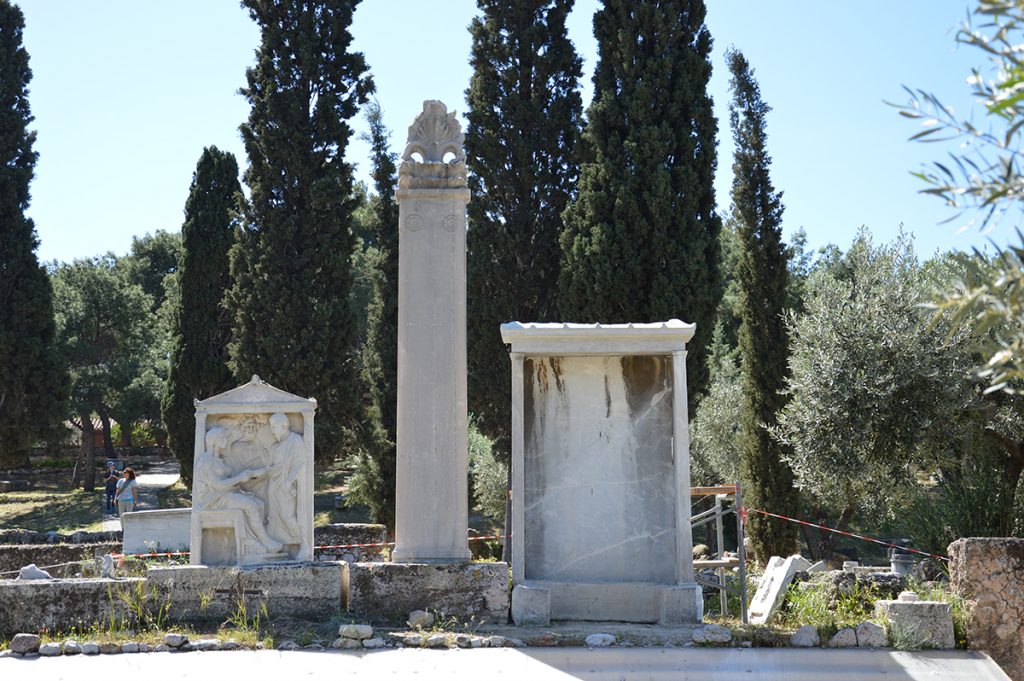 Research at the Kerameikos centres on the ancient necropolis of Athens and ceramic production. In the necropolis, the DAI in consultation with the Athens Ephoria supports and organizes measures towards the preservation and presentation of the monuments. For example, the pediment of a Classical funerary monument has been cleaned and restored using the latest laser technology in collaboration with the Institute of Electronic Structure and Laser (IESL) of the Foundation for Research and Technology, Hellas (FORTH) in Heraklion.
Specific research projects currently focus on water management as well as cults and sanctuaries in the excavation area. The most significant find in recent years is the oracle of (Apollo) Paian, discovered in 2015. New technologies are in use here too: in 2017 the oracular well was documented by specialists using a 3-D laser scanner.