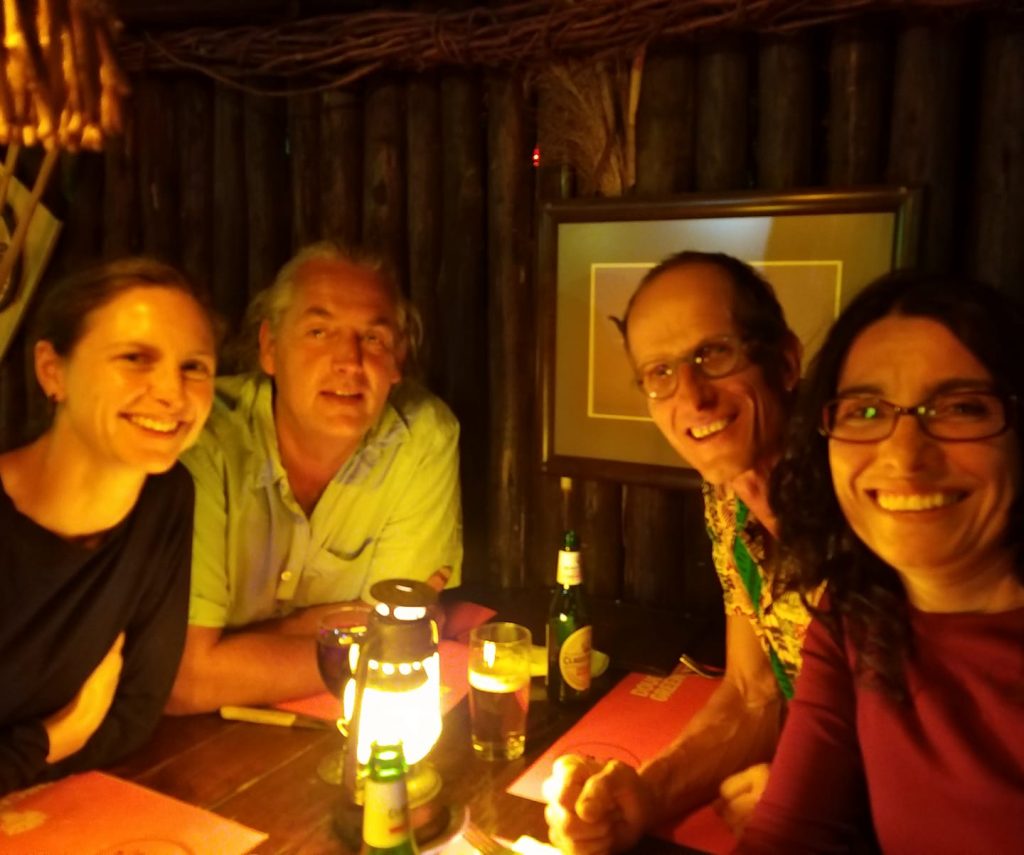 Our MOOC's team at Windhoek: Juliette and Heiko from M.oment M.al TV & Film Production, Professor Tilman Lenssen-Erz, from University of Cologne and Sofia Fonseca, the project coordinator, from Teiduma Consultancy on Heritage and Culture.
This was the last dinner before returning home with the feeling of a good job done and having moving forward in our project!
Namibia is indeed an amazing Case Study!
Author: Sofia Fonseca