The Human Bioarchaeology Unit of the Division of Natural Sciences of the German Archaeological Institute (DAI) is organising a free online conference about long-term perspectives on climate change and climate crisis, from the point of view of those who saw it happening in the past, and of those that see it happening today.
This online event intends to promote a global perspective on how local changes in climatic conditions affected human adaptive strategies, and were triggered by them.
A key place in the debate will be occupied by bioarchaeological sciences, and particularly by those focused on human osteoarchaeology. Yet, multidisciplinary contributions will play a crucial role in outlining wider narratives and bridging past and present of climatic changes.
Climate has shaped our life and it has been shaped by it. Globally as well as locally.
Join our meeting, let's talk together about what bioarchaeological assemblages can teach us on today's climate crisis.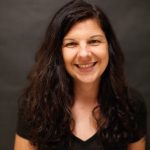 Gwen Robbins Schug
Appalachian State University / University of North Carolina:
Bioarchaeology at the Nexus of Past and Present Climate Change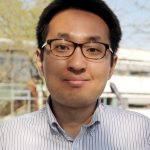 Choongwon Jeong
Seoul National University
Understanding the Origins of Tibetans and their Altitude Adaptations from a Genetic Perspective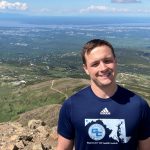 Ryan Harrod
Garrett College / University of Alaska Anchorage
Bioarchaeology of Climate Change and Violence: Ethical Considerations in 2021
Thursday, 2nd December 2021 (14:00 CET – 19:00 CET)
14:00 CET Opening Session and Keynote Lecture by Gwen Robbins Schug
Break
15:10 CET Session 1 and roundtable
Break
17:15 CET Session 2 and roundtable
Friday, 3rd December 2021 (14:00 CET – 19:00 CET)
14:00 CET Keynote Lecture by Choongwon Jeong
Break
14:40 CET Session 3 and roundtable
Break
16:25 CET Session 4 and roundtable
Break
18:20 CET Keynote Lecture by Ryan Harrod and Closing Session
last update: 26th November 2021
Does your research fit the scope and aims of the online conference and you are eager to share it with us?
Calls for papers are now open!
Apply for a presentation (10-15 minutes) by sending a title, an abstract no longer than 300 words, the intended session and your contact information to BioarchClimateConference@dainst.de
The deadline for abstract submission is the 21st November 2021.
Division of Natural Sciences, German Archaeological Institute
Julia Gresky
Emmanuele Petiti
Christian Meyer
Luna Watkins
You can contact us via BioarchClimateConference@dainst.de