For thousands of years the Oasis of Tayma was one of the most significant oases in north-western Arabia. It's located on the Arabian Peninsula approx. 360 km north of­­­ Medina and approx. 210 km south-east of the modern provincial capital Tabouk.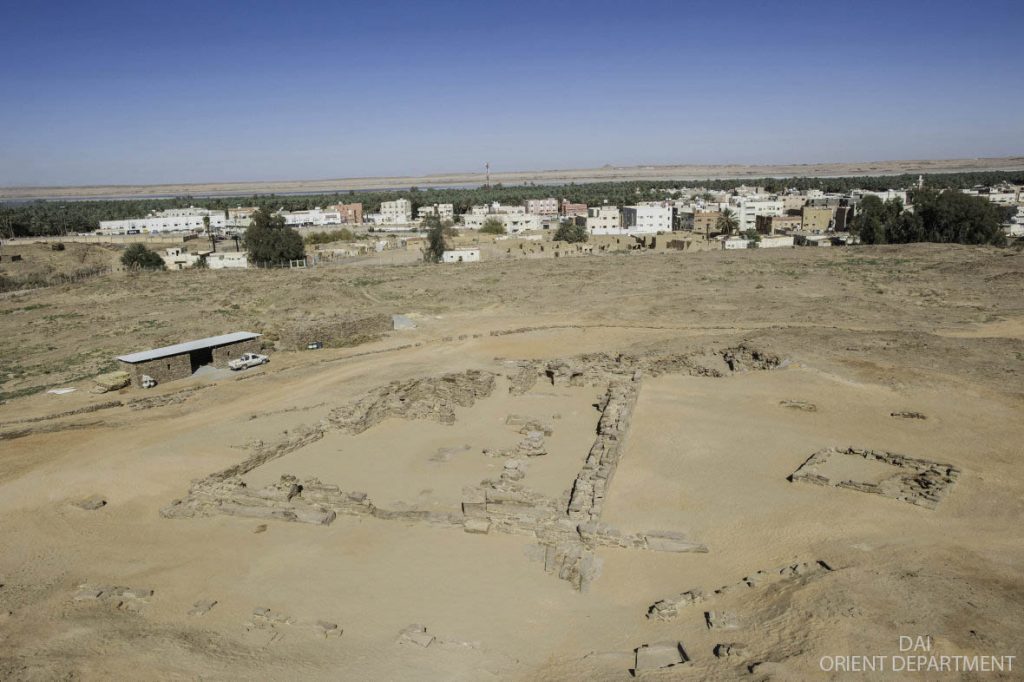 An interdisciplinary project by the Orient Department together with the Saudi Commission for Tourism and National Heritage conducted research in the remains of the settlement and its environs from 2004 to 2018. Extensive scientific analysis revealed that crops like grapes and figs were cultivated at Tayma as early as the end of the 5th millennium BC. In the 1st century BC the oasis grew into an important staging post for caravans on the Incense Route.
The results of the research on the Oasis of Tayma are published in the eponymous series. The first volume appeared in 2018 and is available online:
https://publications.dainst.org/books/index.php/dai/catalog/book/61
Further volumes are in preparation.
Remains of an early Iron Age public building (12th–9th cent. BC) that was presumably used as a temple. The square site, measuring approx. 1,200 m2, was surrounded by a wall up to 2 m thick (Photo: Irmgard Wagner, DAI)

Excavations in the central area of the ruins. North of a residential district lies a temple building that was in use from the late 1st cent. BC to the 3rd–4th cent. AD and bears witness to multiple structural modifications (Photo: Jan Krumnow, DAI)