The Athens Department building has been a meeting place for international scholars and researchers visiting Athens ever since the DAI moved into the premises – the design of which was initiated by Heinrich Schliemann – in 1888. After a long day's work, colleagues would gather on the roof terrace high above the city to unwind in affable company, here over drinks and board games. In those days there was still an unobstructed view of the Lykabettos, the highest hill in the city (in the background).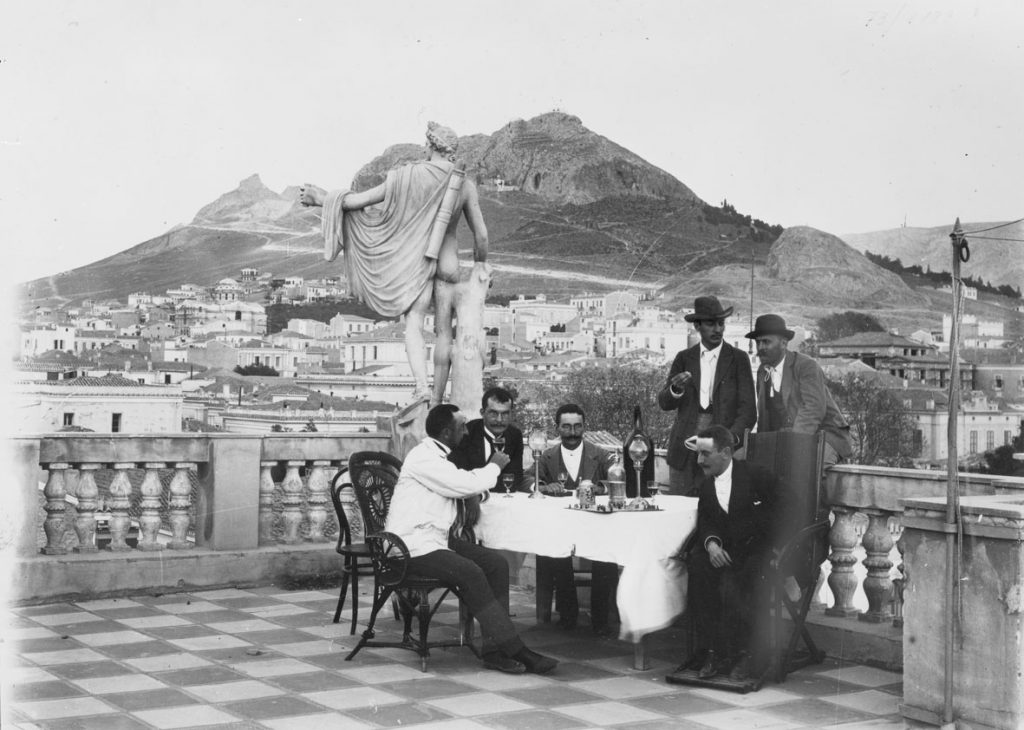 The photo was probably taken in 1895 – the scaffolding round Church Ag. Nikolaos in Neapoli at left gives a sure indication of the date. Who the gentlemen here in the picture were is unfortunately not recorded. 

The photo comes from the extensive photographic collections of the DAI Athens that go back as far as 1890.