Workshops for children, scholarships for Syrian refugee students in Egypt or stonemasonry trainings in Jordan – the projects of ArcHerNet are diverse. Since 2016, eighteen German institutions work together to support the protection and preservation of cultural heritage. The German Archaeological Institute coordinates the activities of the network and the project "Zero hour – A Future for the Time after the Crisis".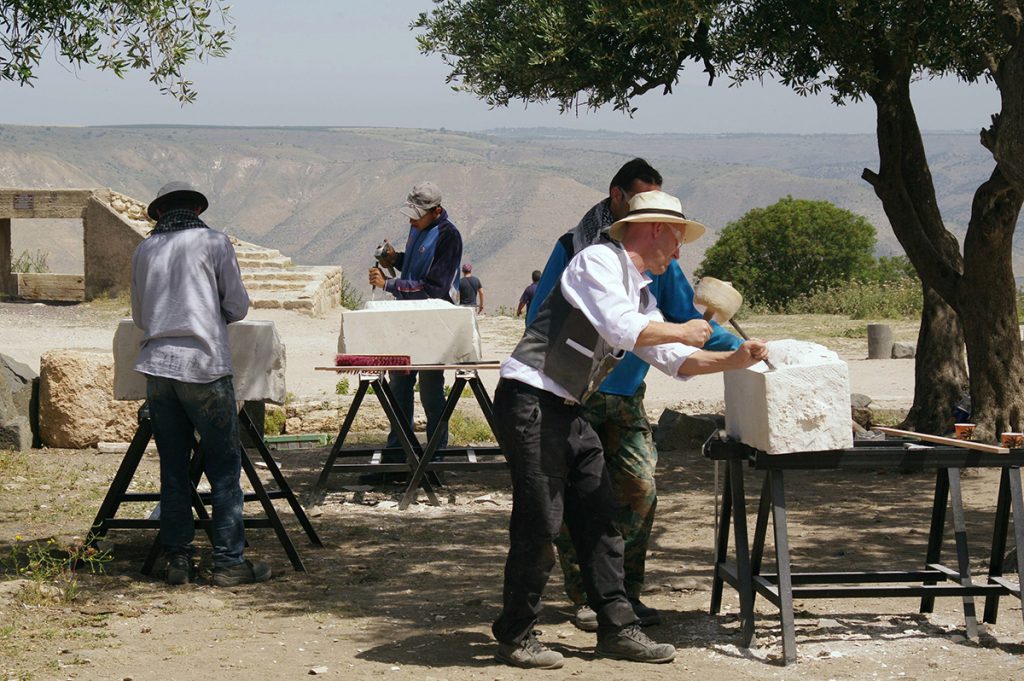 At the Oriental Department in Berlin the "Iraqi German Expertforum on Cultural Heritage" fosters collaboration between German and Iraqi cultural heritage experts. The Istanbul branch of the German Archaeological Institute conducts the "Stewards of Cultural Heritage" programme. The project aims to safeguard Syrian cultural heritage through capacity building with Syrian heritage specialists who currently reside in Turkey. The Archaeological Heritage Network focusses not only on invaluable monuments but endeavours to open up new perspectives for the people involved.
'Umm Qays – Old Tales' exhibition in Jordan. Workshops for invited school groups from Harta and the SOS Children's Village in Irbid: children try out wet felting |© Berger, DAI.