#Anthropology #Bioarchaeology #KörperUndTod @dai_weltweit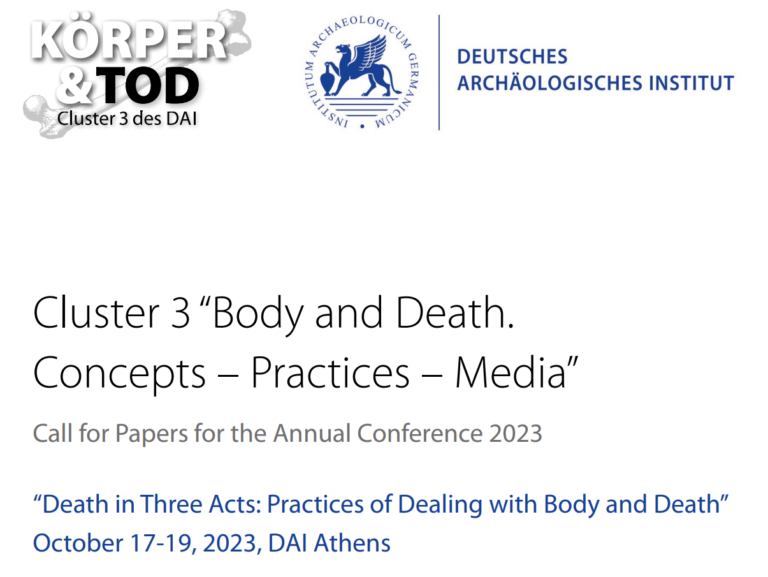 The DAI research cluster "Body and Death" will hold its annual conference at the DAI Athens this year. We meet from the 17th to the 19th. October 2023 on the topic "Death in Three Acts: Practices of Dealing with Body and Death". Proposals for presentations – in German or English – can now be submitted to koerperundtod.sprecher@dainst.de.
See the call for papers here (CfP_Cluster3_Athen_2023_englisch_final).