The ancient city of Olbia – an exceptional monument of the Greek and Roman colonization of the Northern Pontic – has been the subject of several posts in our blog. While great attention has traditionally been paid to pottery or metal artifacts from the Hellenistic and Roman periods by archaeologists, the bone artifacts remain somewhat underexplored. Today, Alisa Semenova from the Department of Classical Archaeology at the Institute of Archaeology, National Academy of Science of Ukraine reports on her project dedicated to the documentation of bone artifacts from Olbia.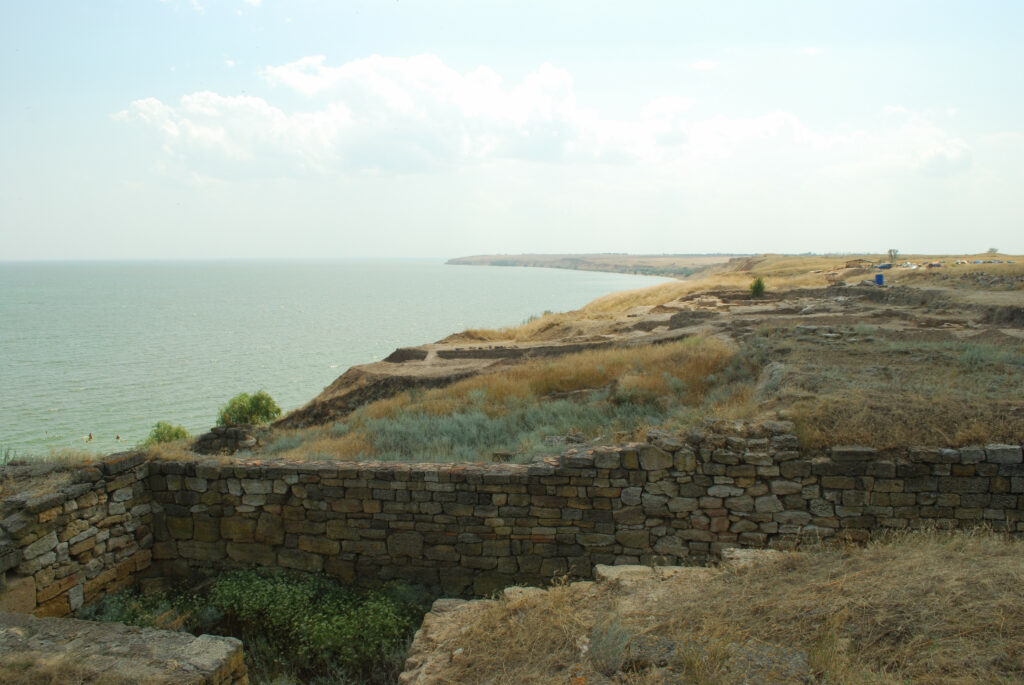 The National Historical and Archaeological Reserve "Olbia" (Fig. 1) is located in the southern part of Ukraine, near the modern village of Parutyne (Mykolaiv region). There, in the turn of the 7th to 6th centuries BC, a Greek polis called Olbia Pontica was founded. The city existed until the second half of the 3rd century AD. Archaeological research has been conducted here for over a century. During this time, a vast number of artifacts have been collected, the majority of which are preserved in the reserves of the National Historical and Archaeological Reserve "Olbia". An important part of this collection consists of items made from skeletal parts of animals. There is also a museum on-site (Fig. 2) with exhibition that included, among other artifacts, items made from bone and horn. They were presented both as part of the main exhibition and as part of a temporary display.
I had the opportunity to study them as part of my PhD project just before the full-scale military invasion of the Russian Federation into Ukraine. Currently, they, along with other exhibits across Ukraine, have been packed and moved to a safe location. These circumstances make their publication more relevant than ever, especially considering that these objects have never been published before, not even briefly. However, we hope that this collection will escape the fate of artifacts lost during times of war.
The processed collection includes a wide range of products and covers various chronological stages of Olbia's occupation (Fig. 3). These discoveries represent significant elements of Olbia's material culture, offering a valuable resource for investigating the ancient city's economy, trade, and cultural relationships. As analogies, materials from other cities in the Northern Black Sea region were used, as well as findings from different ancient Greek and Roman sites.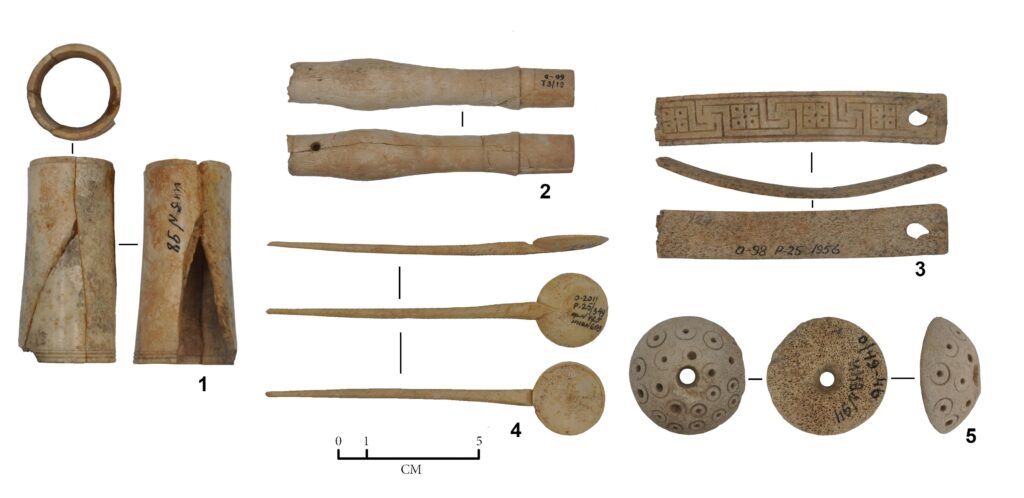 Among the examined artifacts, there are items that show connections of Olbia with the great Greek and later with the Roman world, as well as those with unique traits whose origins can be traced to the material culture of surrounding local communities. This research will be part of a comprehensive future project dedicated to the craft of bone carving in Olbia.
Alisa Semenova