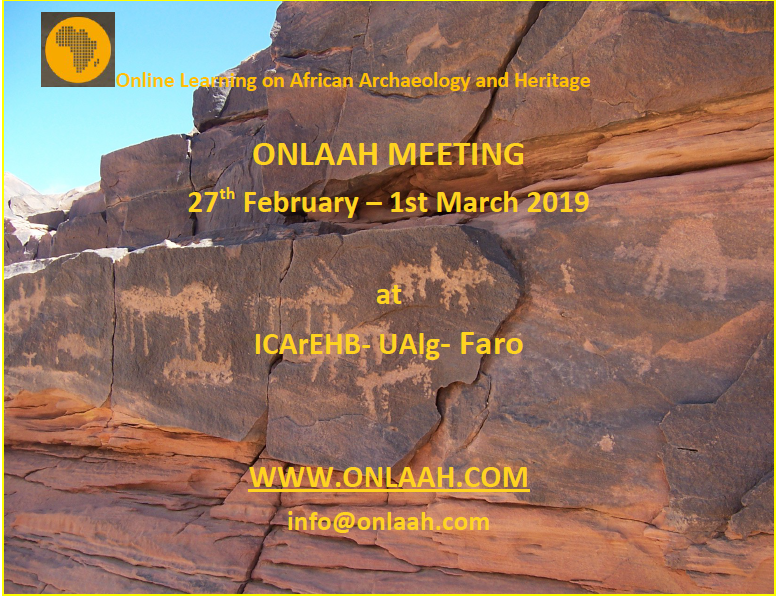 In January 2019 we had our consortium meeting in Faro, at the University of Algarve, in Portugal. Nuno Bicho, the Director of ICArEHB and one of the consortium founders, welcome us on the beautiful Algarve for three days of hard work.
We had interesting discussions moving forward on our project. By the end of the meeting we closed the MOOC structure, defined the different modules, the lessons inside each module, the case studies to be presented and the online platform that better suits our objective and purpose.
Some filming was made by MomentMal TV, our filmmaking team, on ICArEHB and the projects being developed in Mozambique.
We also schedule our work for the year ahead and the amount of work we will have done until December 2019.
Many challenges and exciting months ahead of us!
The discussion on the MOOC final structure.

Jörg Linstädter, Sebastian Cuy and Décio Muianga.

Oriol Vicente from UAB, presenting the UAB-Coursera platform.

Filming Nuno Bicho movie on ICArEHB.

Heiko Heltorff, our magic camera!
Author: Sofia Fonseca