The last months we have been in quarantine just like the rest of the world, wondering when and how this unsettling period in our lives will end. We wish you are all doing well and keeping safe, physic and psychologically, amidst this chaotic and transformational period.
We have all seen how our world went online with Zoom platform becoming one of the new ways of communication around the globe. Meetings, home education, congresses, seminars and webinars, became part of the "new normal".
Although it's been complicated to assimilate the changes we have been through what is undoubtful is the importance and the role of online learning and online communicating in our societies.
For this reason our project is more needed than ever. Bring awareness and make available the outstanding African heritage is a duty we feel deeply related.
Regarding our participation in the International congresses for 2020, which we inform you about on our latest post, we have some updates. Unfortunately, the SAFA Congress to be held in Oxford, was postponed.
The EAA Congress to be held in Budapest, was transformed into an online event. Our colleagues from the EAA have been working hard on this transformation and we are thankful for their effort. We will present our project at session 314 "Sensitizing and Engaging the Public: The Role of Online Learning in Archaeology and Heritage Education", organized by Sofia Fonseca.
In the meanwhile, we leave you with a presentation of the project we gave on the 12th June to the ICArEHB, at the University of Algarve, one of our project partners. Thank you to João Cascalheira, one of the MOOC teachers, for the invitation and to all the colleagues that came and offer their collaboration and support for the future editions of our MOOC.
We hope you enjoy!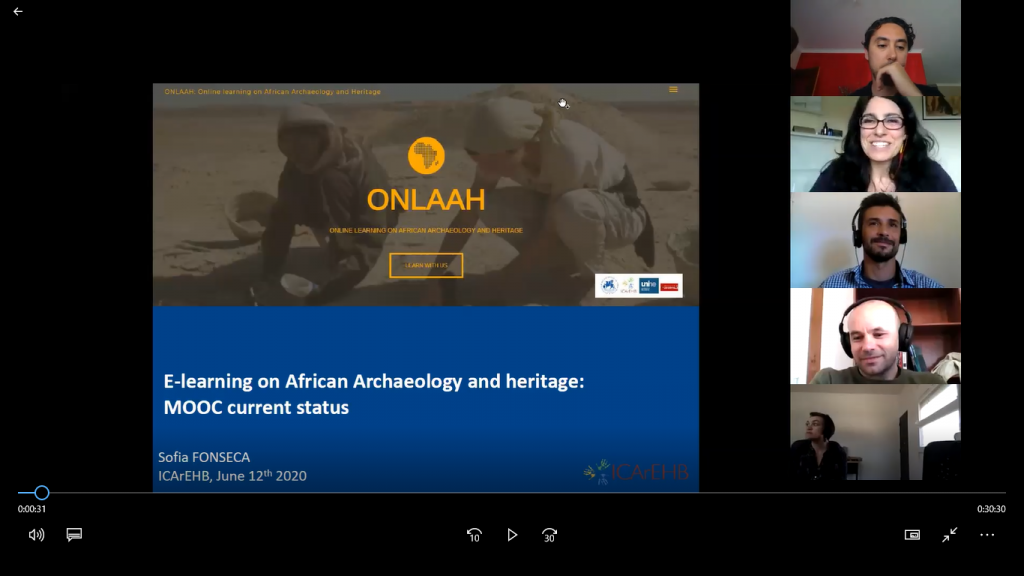 https://www.dropbox.com/s/ubl6mqcvoj62foy/ONLAAH_presentation_ICArEHB_12june2020.mp4?dl=0
Our newsletter will be coming out this week! If you would like to receive it go to our web and subscribe to our mailing list:
You can also find us on Facebook and Instagram
Thank you for your interest in the project. Your support is fundamental to us.