This year has probably been the most challenging of our lives as a collective and, without any doubt, resilience and adaptation have been essential to keep on moving forward in a good spirit.
Between the 25th and the 31st of August the European Association of Archaeologist (EAA), organized their ever complete virtual meeting. The passage of the EAA annual meeting to a virtual event is the perfect example of the times we are living and how the organization followed the principles of resilience and adaptation! And we have to say it was a huge success! Congratulations to all!
On the 26th of August, the #314 session entitled Sensitizing and Engaging the Public: the Role of Online Learning in Archaeology and Heritage was presented and coordinated by Sofia Fonseca from ONLAAH, Ben Thomas from the Archaeological Institute of America and Aurélia Basterrechae, from ArchaeoConcept.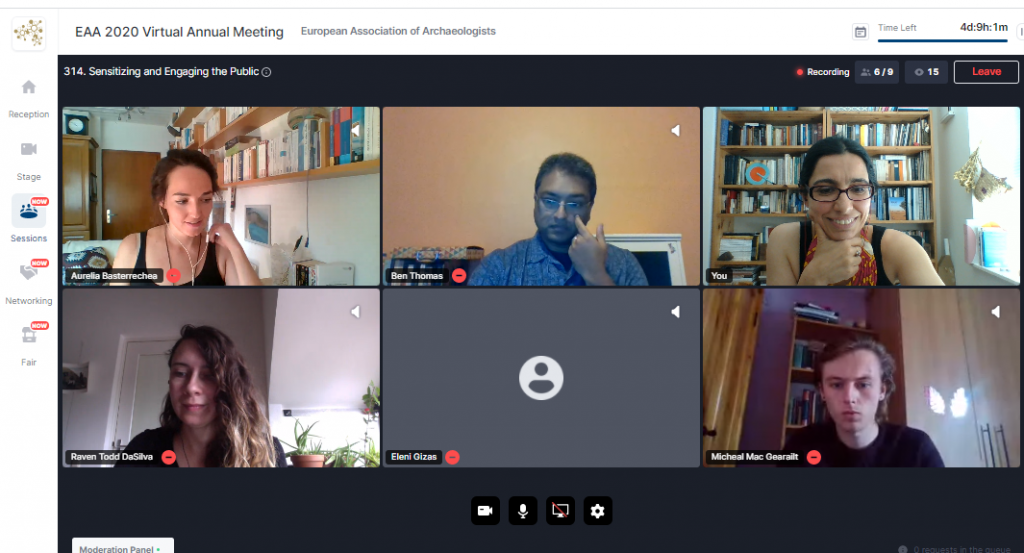 We create this session following up the 2018 session at EAA Barcelona, entitled Traditional and Alternative New Media: Different Ways to Communicate Upon Archaeology. We feel more than ever that the discussion around new ways to communicate and the role of online learning to educate on archaeology and heritage must go on and in fact, go even deeper.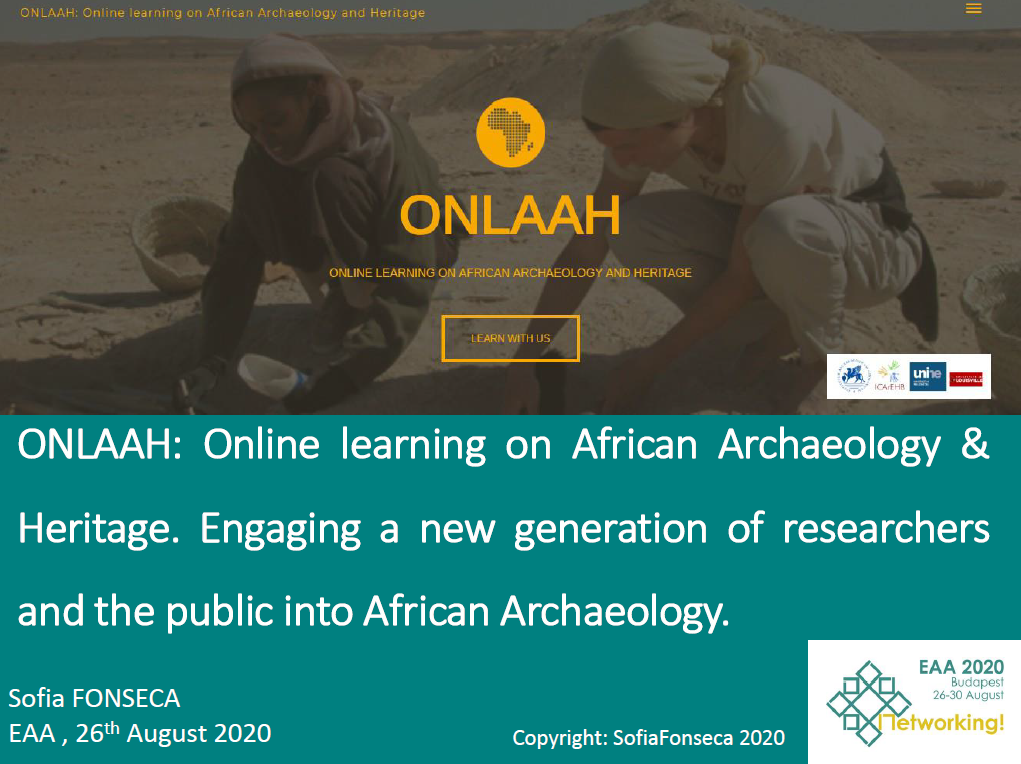 Bring our voice to a larger and new public using tools like storytelling, YouTube, podcasting, social media, online courses, should be on our radars. Because if we don't bring our voice to the table, we will be missing the opportunity to educate and share knowledge and more than that, our place in the society will increasingly losing value or as Eleni Gizas said, quoting John M. Fritz and Fred T. Plog (1970):
"(…) We suspect that unless archaeologists find ways to make their research increasingly relevant to the modern world, the modern world will find itself increasingly capable of getting along without archaeologists ."
Indeed food for thought!
The EAA recorded the sessions and as soon as the recording is available we will share it with all of you.