The participants of the workshop and some of the teaching material (Photo: M. Greshake, Entangled Africa).
Cattle, pigs, sheep, Nile perch, crocodiles, sparrows and oysters – animals of all kinds are an integral part of human societies: as food, means of transport and even representatives of divine powers. In the finds from excavations, the remains of these animals appear in various forms – from broken fragments of individual bones to raw material worked by human hands for e.g. jewellery to carefully prepared mummies or other types of whole-body burials.
In north-east Africa, such as Sudan and Egypt, cattle, pigs, sheep and goats in particular, as well as some other species, were used as domestic animals. From the remains of their skeletons, information can be drawn about the way the animals were used – in the case of cattle, for example, for meat or milk -, about the breeding skills of their owners, about the religious-cultic significance of individual animal species and much more. But in order to do this, the people working on the material must be familiar with the identification of the animal remains. In cooperation with the InterLINK and W.A.D.I. projects, an introduction to archaeozoological work was given to colleagues from Khartoum (Sudan) in February 2023, which should make it easier for them to deal with this type of archaeological findings in the field.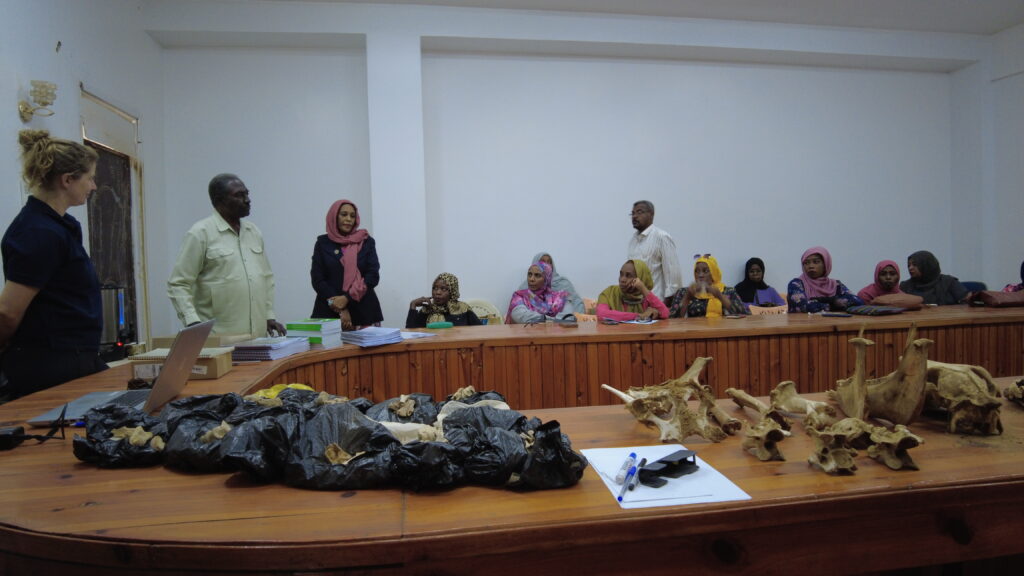 The mini-fieldschool, which took place in the rooms of the National Cooperation for Archaeology and Museums (NCAM), had a large turnout. Already on the first day, 26 colleagues from different branches of archaeology and anthropology from the local museums and the Antiquities Authority itself were present. They all worked hard to acquire a general overview of the nomenclature of animal bone research, which originates from Latin, in just a few days. With the help of two partial skeletons – an old donkey mare and a sheep, which had been picked up on the street by the dedicated colleague Mohamed Eltoum, NCAM – as well as some bones from excavations and exemplary identification literature for domestic animal remains, the theoretical knowledge was practised right away. The participants showed no hesitation in handling the well-dried archaeological remains or the modern bones, which are even more plastic.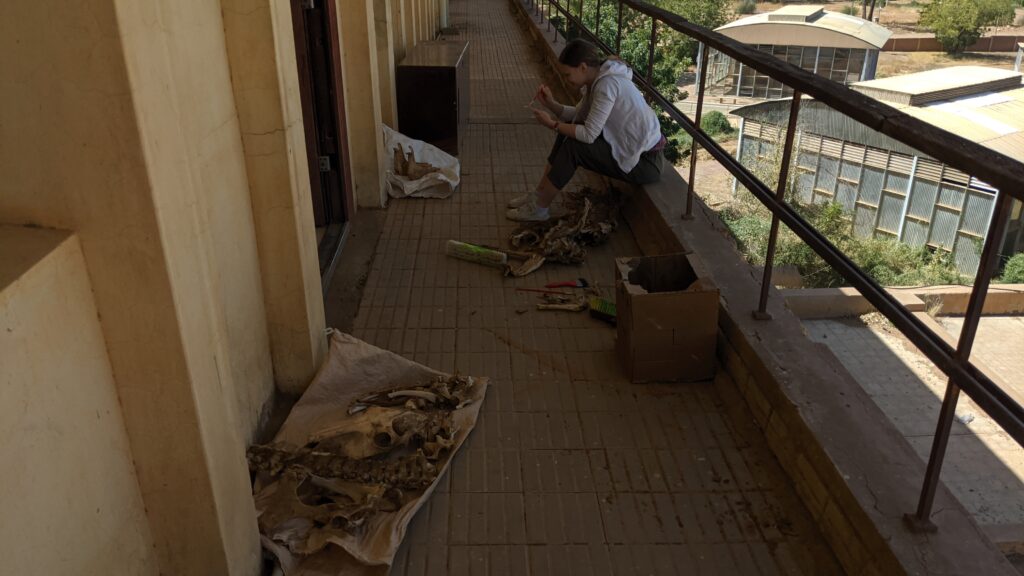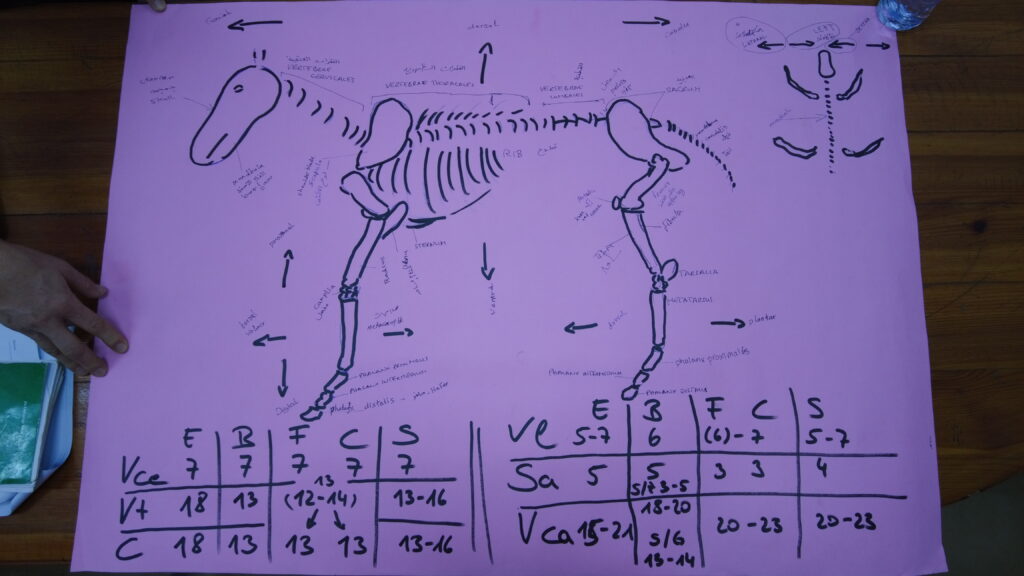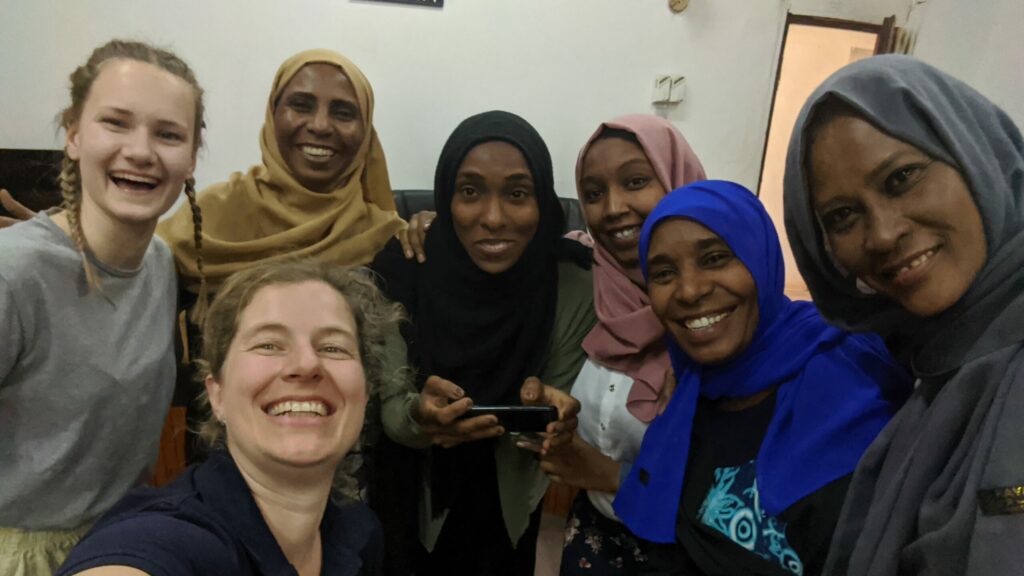 All in all, the teachers, J. Sigl and her assistant M. Greshake, felt that the workshop was a complete success. We were especially pleased with the active participation and the joy of success in identifying the animal remains. In a few weeks, a similar workshop will be held in Aswan (Egypt) which we are already looking forward to after this beautiful experience at the confluence of the White and Blue Nile.