The Lake Chad Region as a Crossroad (Magnavita, Carlos; Dangbet, Zakinet)
First archaeological and oral historical investigations into early Kanem-Borno and its intra-African connections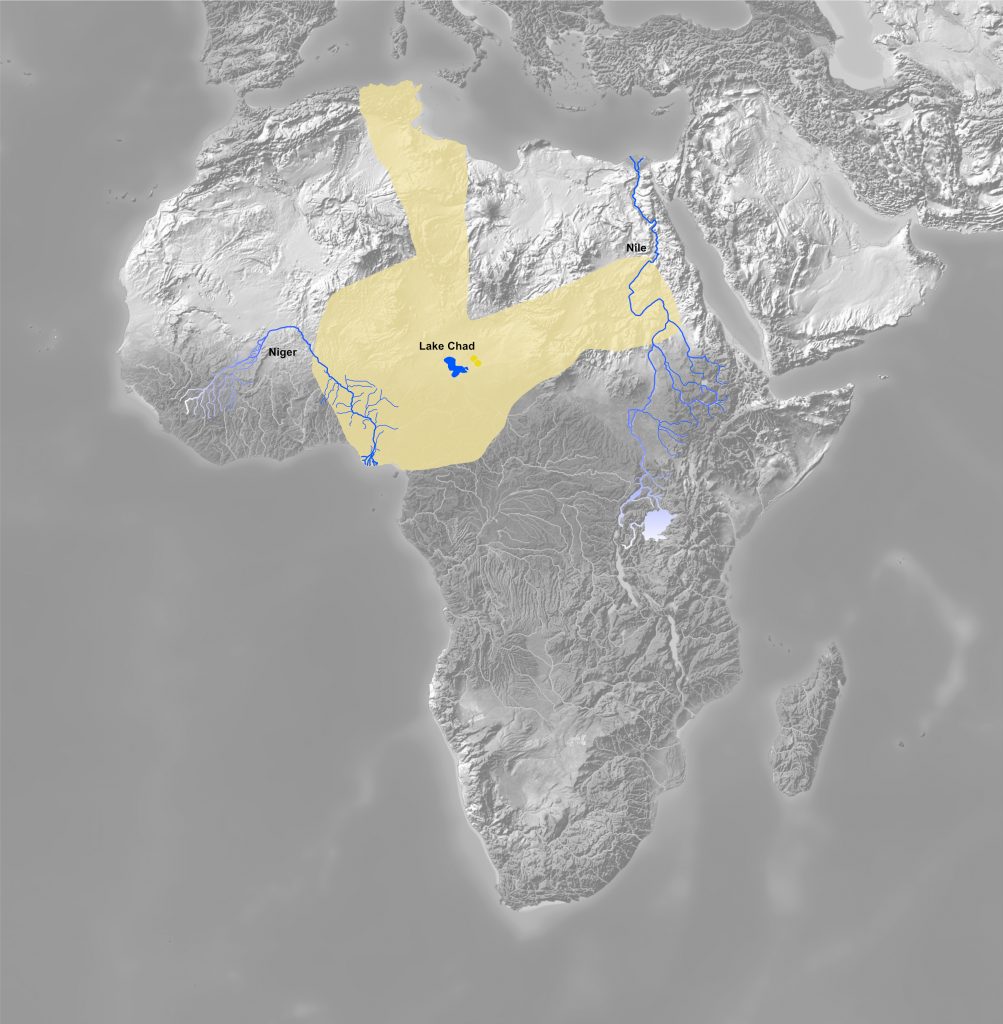 The Lake Chad region was a major crossroads of unique historical, cultural and economic significance for Medieval and post-Medieval Africa. It was the core area of the Kanem-Borno Empire (ca. 8th-19th centuries AD), amongst other things known for its early trans-Saharan relations with North Africa. Central hypothesis of the present project proposal is that, in addition to its northern linkages, the Lake Chad region was also a key hub for a yet undocumented east-west trans-Sudanic route linking the Middle Nile Valley with West Africa in Medieval times. With a view to address that suggestion, the applicants intend to start carrying out the very first archaeological and oral historical investigations at Kanem-Borno fired-brick elite sites pre-dating the 15th century AD. Those yet unexplored localities are per se unambiguous evidence of exterior contacts from some point in time, as the architectural tradition and the technology involved in the erection of fired-brick structures are alien to Central and Western Africa. Primary goal of the currently applied first project phase is to conduct fundamental research required to collect original material and other evidence related to those locations, amongst others pointing to the source and the time of external linkages. That data will ultimately serve as starting point for initial and, within the scope of the second project phase, systematic comparative analysis regarding evidence from other African regions, including the Middle Nile Valley as well as North and West Africa. Placed in the heart of the northern half of the continent, the current project is as a central geographical and thematic link between various SPP 2143-proposals dealing with the time interval 5th-15th centuries AD.
Grafic: J. Sigl; map © M. Schmeling.
 Taken as a whole, we expect that "The Lake Chad region as a Crossroads" will generate unprecedented and objective information on Kanem-Borno's early historical connections, thus contributing to a broader understanding of Africa's entangled past in medieval times.
Dr. Zakinet Dangbet
Project Director

Université de N'Djamena, Faculté des sciences humaines et sociales