Ancient human bones find new life in the digital era.
#digitisation #3D #Bioarchaeology #ZWA_DAI @DAI_weltweit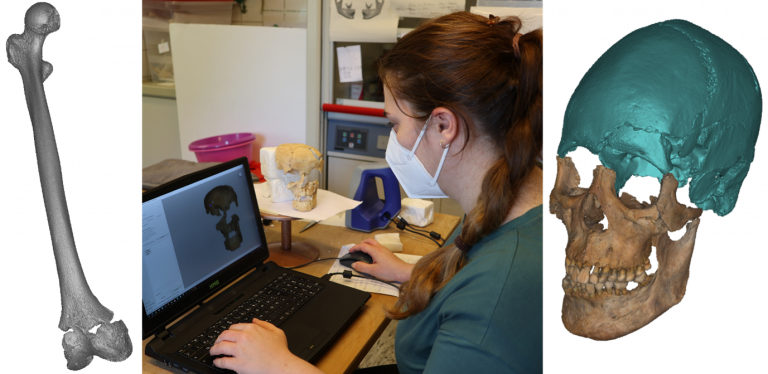 Monice Timm, our former assistant researcher, digitised (Artec Spider light scanner, courtesy of KLIB) the bones from Khyinga, Mustang District, Nepal, to build up a reference collection.
Digitisation has become a crucial tool for research, curation and publication.
The 3D visualisation of human skeletal remains provides researchers with highly detailed information about shape and size of bones. Through 3D models of pathological lesions, new and more efficient methods for diagnosis can be applied. The models provide innovative insights into pathologies and their evolution, and the exchange of data with our colleagues was never so easy.
Even if destructive sampling methods have to be applied, researchers can still access 3D models of the bones in a repository and long-term archiving can be ensured.