25. Jahrestreffen der European Association of Archaeologists (EAA) in Bern
Die European Association of Archaeologists, genau vor 25 Jahren gegründet, ist bis heute die wichtigste archäologische Gesellschaft in Europa und eine der größten weltweit. Seit vielen Jahren nehmen deutsche Fachexperten aus diversen archäologischen Disziplinen und Bereichen des kulturellen Erbes an den Jahrestagungen teil, die eine zentrale Kommunikationsbörse und –plattform für die EAA sind.
Die RGK spielt eine sehr aktive Rolle in der EAA, seit 2014 ist sie als Institut ein Corporate Member mit 10 gesetzten Mitgliedern. Unsere Erste Direktorin Eszter Bánffy hat seit 2005 verschiedene zentrale Aufgaben innerhalb der EAA übernommen, so war sie war von 2008-2011 deren Generalsekretärin. Auch unsere Zweite Direktorin Kerstin P. Hofmann und die wissenschaftlichen MitarbeiterInnen des Hauses organisieren regelmäßig Sessions und halten Vorträge.
Das diesjährige Jahrestreffen EAA, findet vom 4. bis 7. September in Bern statt. Mit seinem Motto Beyond paradigms lehnt es an die bahnbrechenden Erkenntnisse Albert Einsteins an, die jener während seiner Arbeit beim Schweizer Patentamt in Bern veröffentlichte. Zu nennen ist hier vor allem das "Wunderjahr" 1905, indem Einstein, inklusive seiner Dissertation, fünf Arbeiten publizierte, welche sowohl die Physik als auch das allgemeine Weltverständnis revolutionierten. Zu ihrem 25. Jubiläum möchte die diesjährige EAA nicht nur eine Austauschs- und Präsentationsplattform für die neusten Forschungsergebnisse liefern, sondern auch zur Diskussion über die gesellschaftspolitische Bedeutung der Archäologie anregen.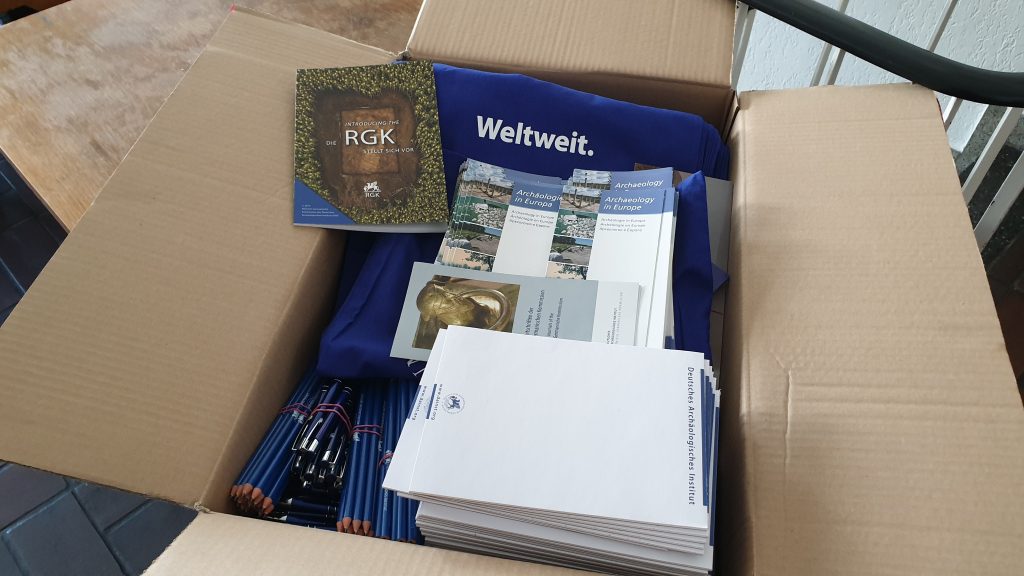 Die Römisch-Germanische Kommission wird in Bern sowohl durch vortragende MitarbeiterInnen als auch mit einem eigenen Stand auf dem European Archaeology Fair vertreten sein. An unserem Stand besteht die Möglichkeit sich ausführlich über unsere hauseigenen Publikationen und Forschungen zu informieren, sei es beim Bücherblättern oder im persönlichen Gespräch mit unseren Kollegen vor Ort. Besonders freuen wir uns, in Bern die Kurzfassung unserer neuen, hauseigenen Broschüre "Die RGK stellt sich vor. Introducing the RGK" zeigen zu können, die erst vor wenigen Tagen ausgeliefert wurde.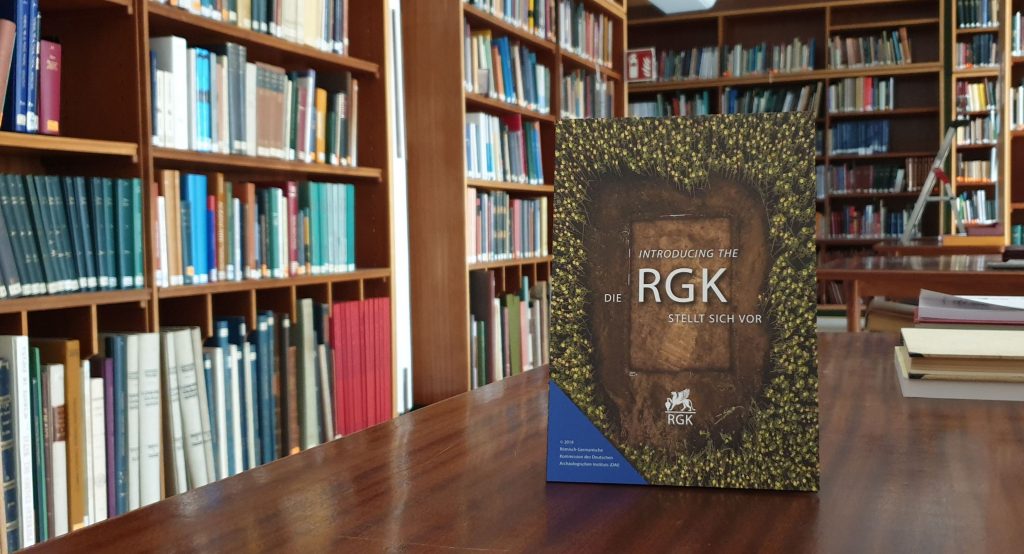 In der nächsten Woche ist die RGK an folgenden Vorträgen und Sessions in Bern beteiligt. Das volle Programm und weitere Informationen rund um die EAA 2019 sind hier zu finden: https://www.e-a-a.org/eaa2019
Donnerstag, 5. September:
Session 280 New Approaches in Bioarchaeology
9:15 Osteobiography and digital microscopy. Approaching manipulated human remains. Gramsch, Alexander (RGK – Romano-Germanic Commission DAI) – Grosskopf, Birgit (Historische Anthropologie, Universität Göttingen)
Session 175 Research data and Digital Corpora: from archaeological findings to artefacts of the future (Organisers: Wigg-Wolf, David (Römisch-Germanische Kommission des Deutschen Archäologischen Instituts) – May, Keith (Historic England; University of South Wales) – Hofmann, Kerstin P. (Römisch-Germanische Kommission des Deutschen Archäologischen Instituts) – Nimura, Courtney (School of Archaeology, University of Oxford)
16:30 Object epistemologies and the practices of editing things: an introduction. Hofmann, Kerstin P. (RGK – Romano-Germanic Commission DAI) – Wigg-Wolf, David (RGK – Romano-Germanic Commission DAI)
Freitag, 6. September
Session 156 Crafting for the user: the intersection of daily life and object­making
9:00 Golden imitations of roman coins symbols of power? Pilekić, Marjanko (RGK – Romano-Germanic Commission DAI)
Samstag, 7. September
Session 201 The 3 dimensions of digitalized archaeology ‑ Data management, scientific benefit and risks of data storage in archaeological image­-based 3D-­documentation
12:15 Bathing in the Pompeian Light :­ Integrating SFM technology in excavation and standing remains assessment. Rummel, Christoph (RGK – Romano-Germanic Commission DAI) – Brünenberg, Clemens (Technische Universität Darmstadt)
Session 239 Un­packaging Neolithic Societies: from static notions to bottom­up models of social organization
9:15 Was there a plan? The spatial and social organization of the early neolithic site of Altscherbitz Germany. Hohle, Isabel (RGK – Romano-Germanic Commission DAI)
Session 191 From science to history: interpreting archaeometallurgy
10:00 A late bronze age metal workshop from the Teleac hillfort in Transylvania ­ preliminary results. Nessel, Bianka (Johannes-Gutenberg-University Mainz) – Uhnér, Claes (Romano- Germanic-Commission) – Ciugudean, Horia – Balan, Gabriel – Timofte, Raluca (Muzeul Unirii Alba Iulia) – Hansen, Svend (German Archaeological Institute)
KEYNOTE (Hauptgebäude, Room 101. Time: 16:30-17:30)
Archaeology beyond paradigms. A plea for reflected translations. Hofmann, Kerstin P. (RGK – Romano-Germanic Commission DAI)