25th Annual Meeting of the European Association of Archaeologists (EAA) in Bern
The European Association of Archaeologists was founded 25 years ago and is one of the, if not the, most important archaeological associations in Europe. It is also one of the largest archaeological associations in the world. For many years, German experts from all archaeological disciplines and the cultural and heritage management sectors have taken part in the annual meetings that form a central forum of communication and exchange for the EAA.
The Romano-Germanic Commission (RGK) takes a very active role in the EAA: as of 2014, it is a corporate member with 10 fixed members. The current first director, Eszter Bánffy, has held several key positions within the EAA structure since 2005 and was general secretary of the association from 2008-2011. The second director, Kerstin P. Hofmann and all research staff of the institute regularly organise sessions and contribute papers.
This year's annual meeting will be held in Bern, Switzerland, from the 4th to the 7th of September. It is held under the motto Beyond paradigms, a nod to the ground-breaking achievements of Albert Einstein during his time at the Swiss Patent Office in Bern. This includes, of course, the so-called "Wunderjahr" of 1905, in which Einstein published 5 major works, including his dissertation, that would revolutionise not only Physics but the general understanding of our world. In its 25th year, the EAA seeks to provide not only a platform for exchange and presentation of newest research approaches and results, but also for discussion of the wider societal and socio-political relevance and role of archaeology.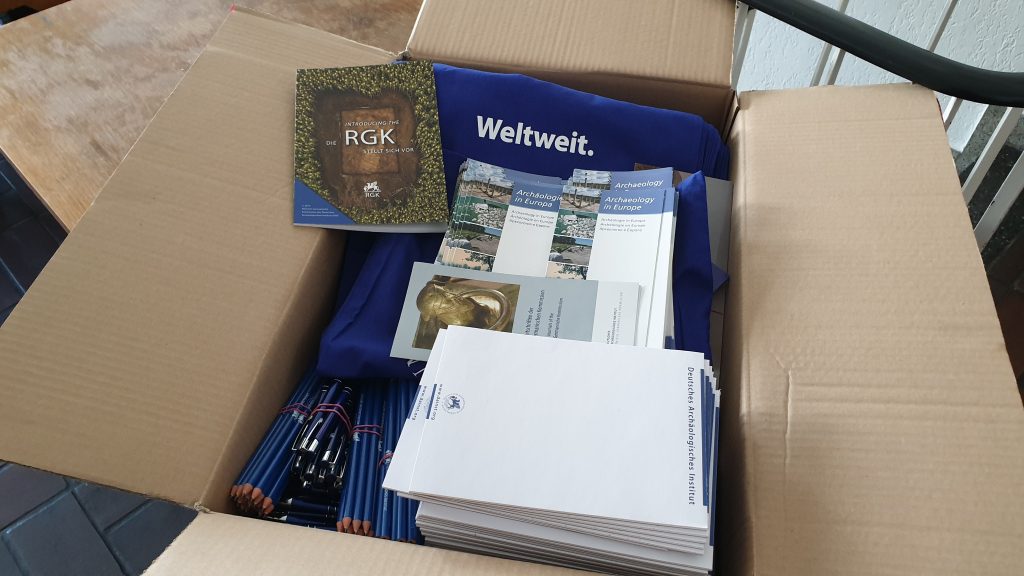 In Bern, the RGK will be not only present its current research in the form of sessions and papers, but also at a stand at the European Archaeology Fair. This stand will offer a chance to meet us, talk to us about our current research and to browse our current publications. The short version of our new bilingual brochure "Die RGK stellt sich vor. Introducing the RGK" was finished just in time and will be available at the stand. It provides more information about the RGK and its projects.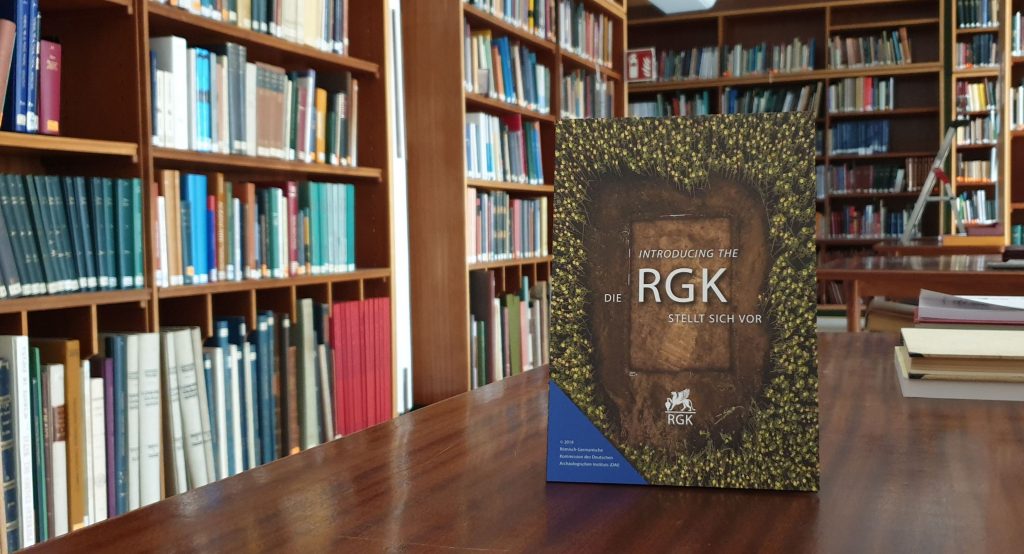 Throughout next week, the RGK will be involved in the following several papers and sessions, as well as Saturday's keynote held by the second director, Kerstin P. Hofmann. The full programme of the meeting and further information on all aspects of the 2019 EAA can be found at https://www.e-a-a.org/eaa2019
Thursday, 5. September:
Session 280 New Approaches in Bioarchaeology
9:15 Osteobiography and digital microscopy. Approaching manipulated human remains. Gramsch, Alexander (RGK – Romano-Germanic Commission DAI) – Grosskopf, Birgit (Historische Anthropologie, Universität Göttingen)
Session 175 Research data and Digital Corpora: from archaeological findings to artefacts of the future
Organisers: Wigg-Wolf, David (Römisch-Germanische Kommission des Deutschen South Wales) – Hofmann, Kerstin P. (Römisch-Germanische Kommission des Archäologischen Instituts) – May, Keith (Historic England; University of Deutschen Archäologischen Instituts) – Nimura, Courtney (School of Archaeology, University of Oxford)
16:30 Object epistemologies and the practices of editing things: an introduction. Hofmann, Kerstin P. (RGK – Romano-Germanic Commission DAI) – Wigg-Wolf, David (RGK – Romano-Germanic Commission DAI)
Friday, 6. September
Session 156 Crafting for the user: the intersection of daily life and object­making
9:00 Golden imitations of roman coins symbols of power? Pilekić, Marjanko (RGK – Romano-Germanic Commission DAI)
Saturday, 7. September
Session 201 The 3 dimensions of digitalized archaeology ‑ Data management, scientific benefit and risks of data storage in archaeological image­-based 3D-­documentation
12:15 Bathing in the Pompeian Light :­ Integrating SFM technology in excavation and standing remains assessment. Rummel, Christoph (RGK – Romano-Germanic Commission DAI) – Brünenberg, Clemens (Technische Universität Darmstadt)
Session 239 Un­packaging neolithic societies: from static notions to bottom­up models of social organization
9:15 Was there a plan? The spatial and social organization of the early neolithic site of Altscherbitz Germany. Hohle, Isabel (RGK – Romano-Germanic Commission DAI)
Session 191 From science to history: interpreting archaeometallurgy
10:00 A late bronze age metal workshop from the Teleac hillfort in Transylvania ­ preliminary results. Nessel, Bianka (Johannes-Gutenberg-University Mainz) – Uhnér, Claes (Romano- Germanic-Commission) – Ciugudean, Horia – Balan, Gabriel – Timofte, Raluca (Muzeul Unirii Alba Iulia) – Hansen, Svend (German Archaeological Institute)
KEYNOTE (Hauptgebäude, Room 101. Time: 16:30-17:30)
Archaeology beyond paradigms. A plea for reflected translations. Hofmann, Kerstin P. (RGK – Romano-Germanic Commission DAI)