Conference announcement: courtesy of B. Ricquier.
'Entangled Africa' engages in scientific exchange about the precolonial history of Africa
In the last year of working mostly from home, with most international conferences cancelled, we have all lacked the opportunity to exchange with colleagues from around the globe. The conference "Extracting the past from the present", originally intended to take place in Brussels, has been a welcome opportunity to get up to speed with current research projects, topics and interests. Birgit Ricquier and her colleagues succeeded in making this virtual interdisciplinary conference on precolonial African history an enriching and communicative event.
Three researchers from the 'Entangled Africa' programme contributed to the conference: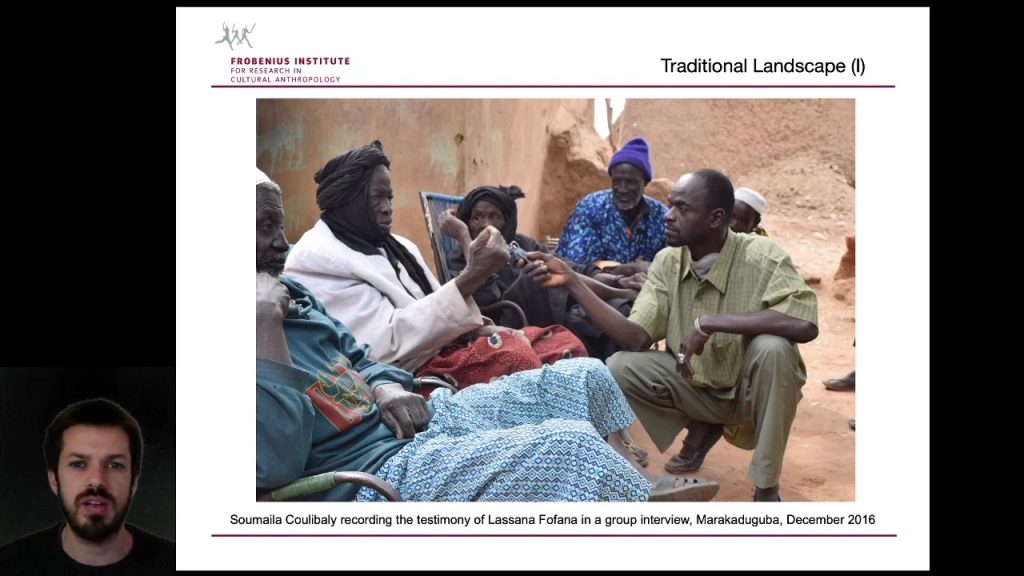 Alexa Höhn (Cultivated Landscapes): "Useful trees on the move? – Comparing evidence from archaeological charcoal with descriptions from the recent past"
Ulrike Nowotnick (Connecting Foodways): "Glimpses into cooking pots – observations on past and present Sudanese foodways"
Nikolas Gestrich (Borrowed words and shared objects): "Kala, an archaeological, historical and traditional landscape in Mali"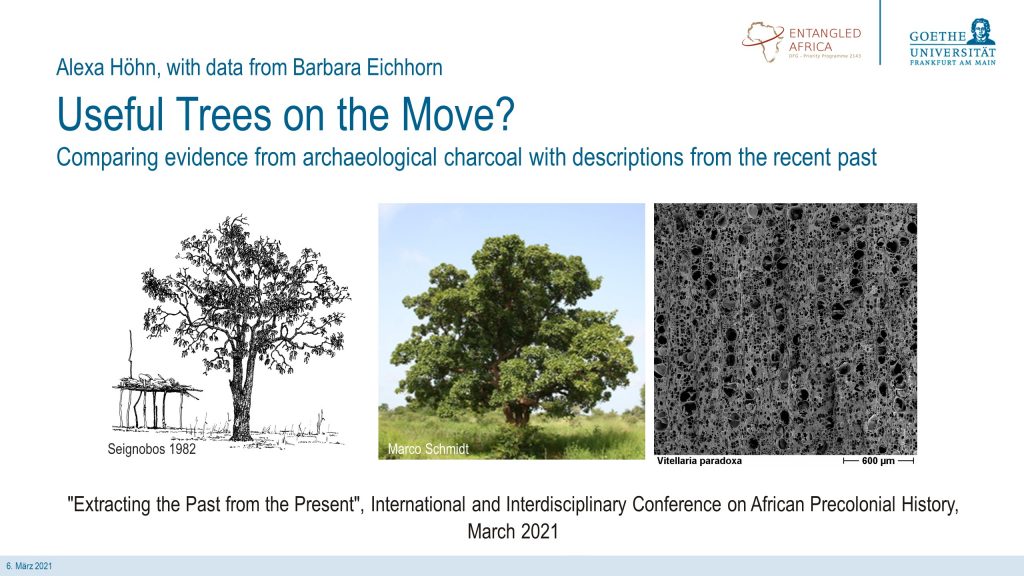 It is, of course, impossible to replace the buzz of informal exchange that usually takes place on the fringes of a conference. Nevertheless, the mixture of pre-prepared contributions, interactive discussions via video conference, and a forum for written comments and questions was very successful in recreating a conference atmosphere and facilitating discussions. Being able to share ideas with colleagues from across the globe and to see a multitude of research projects and questions will certainly enrich the work of the three 'Entangled Africa' projects in the time to come. We are grateful for all the suggestions, new approaches, additional information, and inspiration that this conference has given us.
Presentation, figures and screenshots: U. Nowotnick.
Co-authors of this post: N. Gestrich and U. Nowotnick.