Panorama of a inhabited valley in Yeha, Ethiopia (© J. Linstädter)
Planet Africa – Pilot project of a new exhibition concept
Africa is a continent of diversity. With more than two million years, it is the longest witness of human evolution and therefore has long been a continent of inspiration far beyond its natural boundaries. Since the 19th century, Africa has been the core of countless archaeological research projects. A new kind of exhibition concept is planned, which deals with the fascinating archaeology of Africa with a perspective up to the present day. The pilot project "Planet Africa", which started at the end of 2021, is preparing the first elements of the exhibition.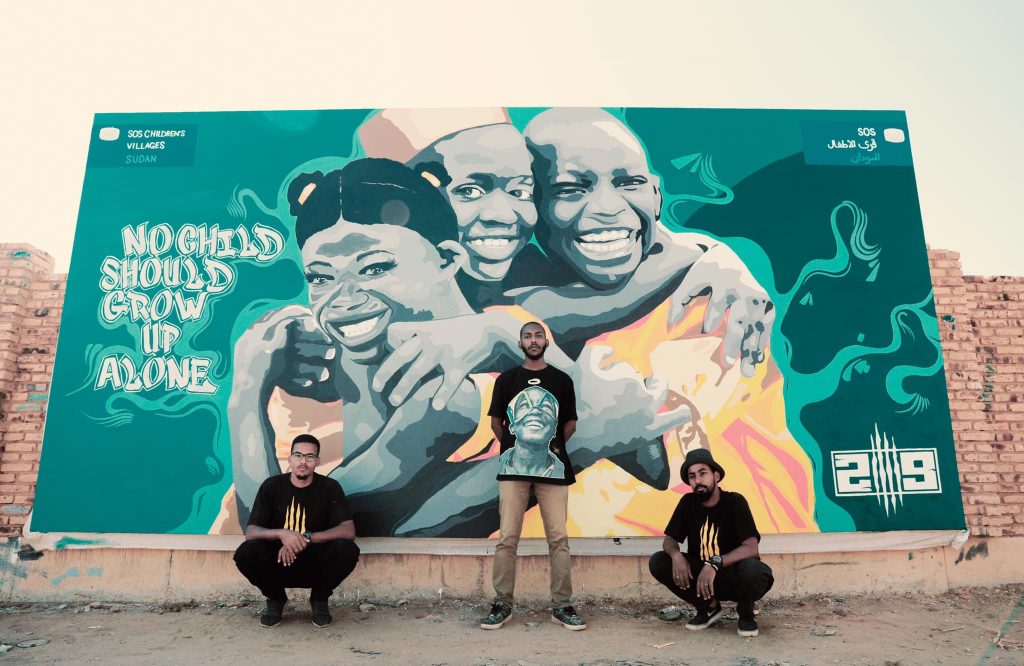 "Planet Africa" is being developed under the direction of Jörg Linstädter (KAAK) and Gerd-Christian Weniger (University of Cologne) and in cooperation with Wazi Apoh (University of Accra). With funding from the Federal Foreign Office of the Federal Republic of Germany and the German Research Foundation (DFG), the pilot project serves as a "proof of concept" for the traveling exhibition scheduled to start in 2024, which will be enriched by, among other things, the research results of the DFG priority program "Entangled Africa." With the help of African artists, a stage will be created for selected key topics of the exhibition, building bridges between archaeological roots and the African presence. The digital processing of the modules allows the exhibition to be flexibly adapted to the location, focus of interest and local archaeological artifacts. Thus, the exhibition is at each location unique and it is therefore worthwhile for visitors, for example in Germany, to visit it several times.
The modules deal with Africa's important role in human history from the first representatives of the genus Homo to more recent technological and nutritional impulses that were carried from Africa to the whole world. They present a continent that fascinates through its natural diversity and which, with continuous (environmental) changes, triggered adaptation processes, migratory movements and again and again produced new survival strategies. Alongside archaeological finds, images and written signs provide comprehensive testimony to the art, craft, technology and environment of times long past – and to the connections between people across vast distances. The remains of settlements and urban centers reveal social and political structures, adaptation to a life of close coexistence, while at the same time nomadic ways of life remained essential for survival. Additionally, the modern use of old knowledge, the work and interpretation of one's own past by the African researchers and artists involved in the research projects and in the exhibition will be shown.
The results of the pilot phase will be decisive for the successful implementation of the overall concept with financial support from the German Research Foundation and the Federal Foreign Office in Germany and Africa.