Welcome-Diner at the Old Fort (Attribution & Copyright: E. Morgenthal)
Impressions from the 16th PanAfrican Archaeological Association Congress in August 2022
"Oh how beautiful Zanzibar is, because I've never been there". Yes, that's true, but even if you have been there, it's still true; the island is really beautiful. It lies directly off Tanzania in the Indian Ocean and is characterised by pleasant temperatures, wonderful vegetation and a turbulent history that is reflected in the entire culture, music, food, religion. This is especially visible and tangible in Stone Town, the oldest district of Zanzibar City. Stone Town has been a UNESCO World Heritage Site since 2000. After several centuries in which Zanzibar played a central role in the East African slave trade, the economy is now based on tourism and the cultivation and trade of spices.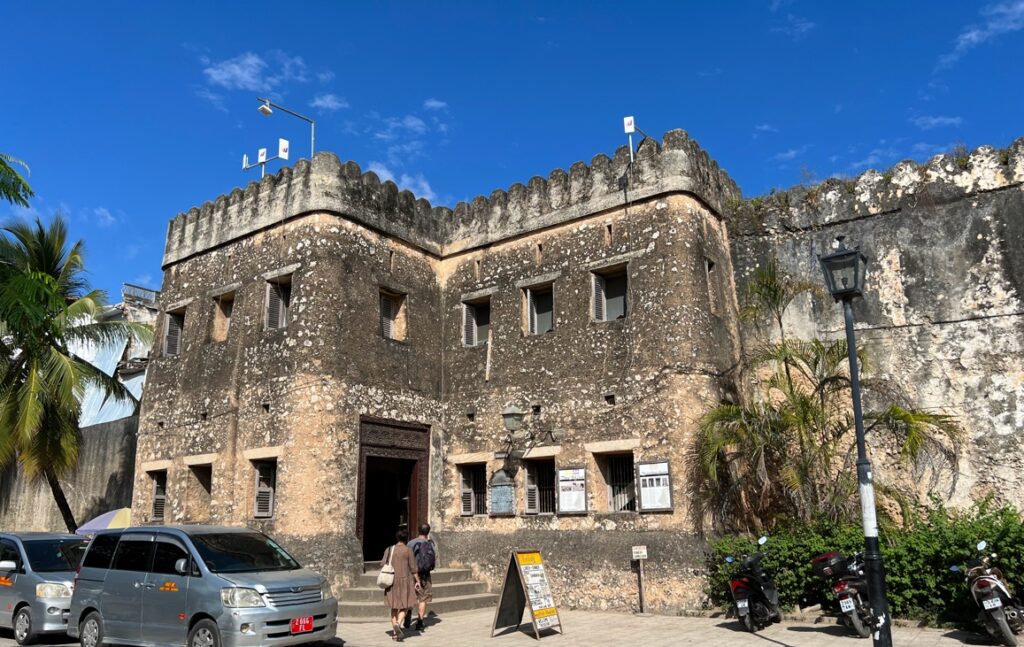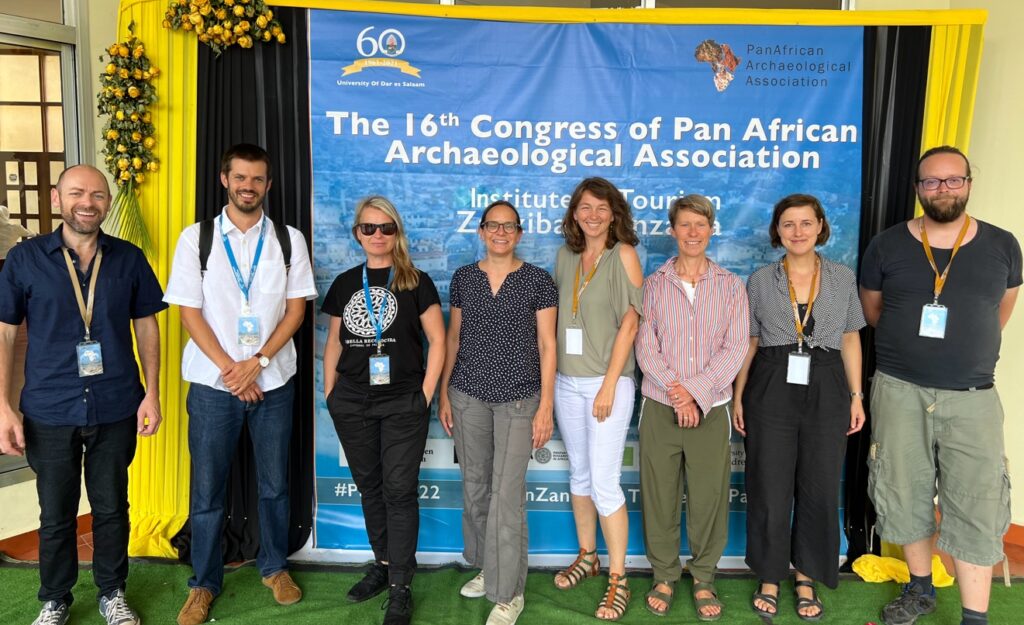 The 16th PAA Congress on African Archaeology and Related Sciences was held here from August 7th to 12th 2022. Between Monday and Friday, the conference offered a total of more than 350 short lectures in 28 differently themed sessions. Approximately 350 scholars from various African and non-African countries were directly in attendance, and many more participated online. The sub-projects of the SPP and the DAI were also represented by numerous colleagues. The conference programme itself was spatially and thematically broad and offered many interesting points of contact to the research of the SPP. From our ranks, for example, Project 05 "Cultivated Landscapes" presented results on the development of shea tree parks in the last centuries and Project 09 "Borrowed Words" presented current findings on the development and perception of regionally different pottery traditions.
After the conference programme during the day, the relatively small area of Stone Town meant that there were always opportunities to meet colleagues in the evenings, to get to know other participants and to exchange projects, ideas and research questions. Thus, colleagues were finally able to meet again in person, establish new contacts, develop joint publication projects and consolidate and expand collaborations.
Even before the actual start of the conference, the organisers of the Institute of Tourism, State University of Zanzibar, together with Maryam Mansab, the new Director of Museums and Antiquitis (Ministry of Tourism and Heritage Zanzibar), had organised two events. Firstly, there was the truly wonderful Welcome Dinner on Sunday evening at the Old Fort. Under the clear sky, with music and excellent food, the Fort provided an almost magical scenery for the start of the conference. On the other hand, there was the offer on Sunday morning to take part in an excursion to Kuumbi Cave, which is about an hour's drive from Zanzibar City. Here, the director of the small museum, Abdallah Khamis, gave a guided tour of the cave and the museum. A good opportunity to learn something about archaeology and early settlement history of Zanzibar.
Talking to Maryam Mansab and Abdallah Khamis, it turned out that there is still a living pottery culture in Zanzibar. A few days later, together with Maryam Mansab and Abdallah Khamis, Sören Pedersen, Esther Morgenthal (P09) and Ulrike Nowotnick (P02) were able to visit these women who still make and fire pottery every day and sell their products to their neighbours and at the market. As both sub-projects study and document pottery archaeologically, ethnoarchaeologically and ethnolinguistically, it was a great opportunity to learn about some aspects of Zanzibari pottery culture.
Visit to the traditional female potters, including an experimental archaeological self-experiment and a joint dinner (Attribution & Copyright: Photo 1 & 2: E. Morgenthal; Photo 3: M. Mansab).
In conclusion, it was a very successful congress with many exciting encounters, interesting conversations and new ideas on various research questions from the spectrum of the SPP.
Kwaheri Zanzibar!