Organizers: DAI Eurasien-Abteilung, Außenstelle Teheran in cooperation with the Research Institute of Cultural Heritage and Tourism (RICHT).
Date: 17th to 19th September 2021.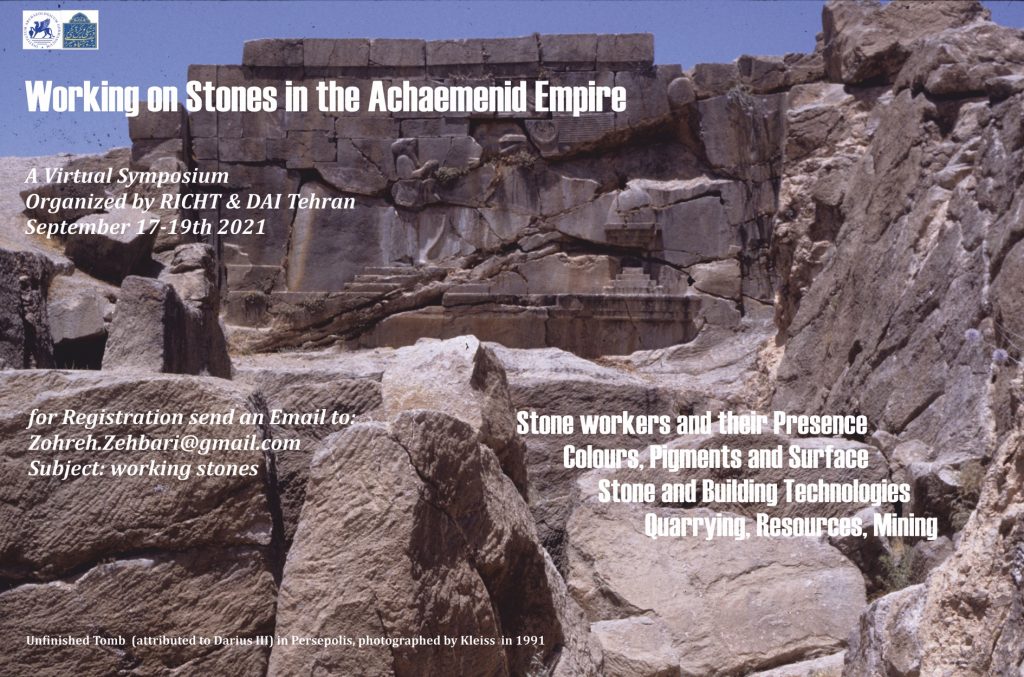 The goal of the symposium is to bring together scholars and professionals to introduce, update, and inspire new research on stone working and craftsmanship in the Achaemenid Empire between c. 520 and 330 BCE and its modern historiography. Presentations address aspects of mining and transport technologies, regional variations, stonemason's activities, aspects of aesthetics and surface decoration, the function of stones, building technologies and communities in the empire, as well as aspects of the rich history of modern research on stones and new technologies. This includes geological, art historical, archaeological, and epigraphical approaches as well as approaches that include archaeometry analysis and conservation studies.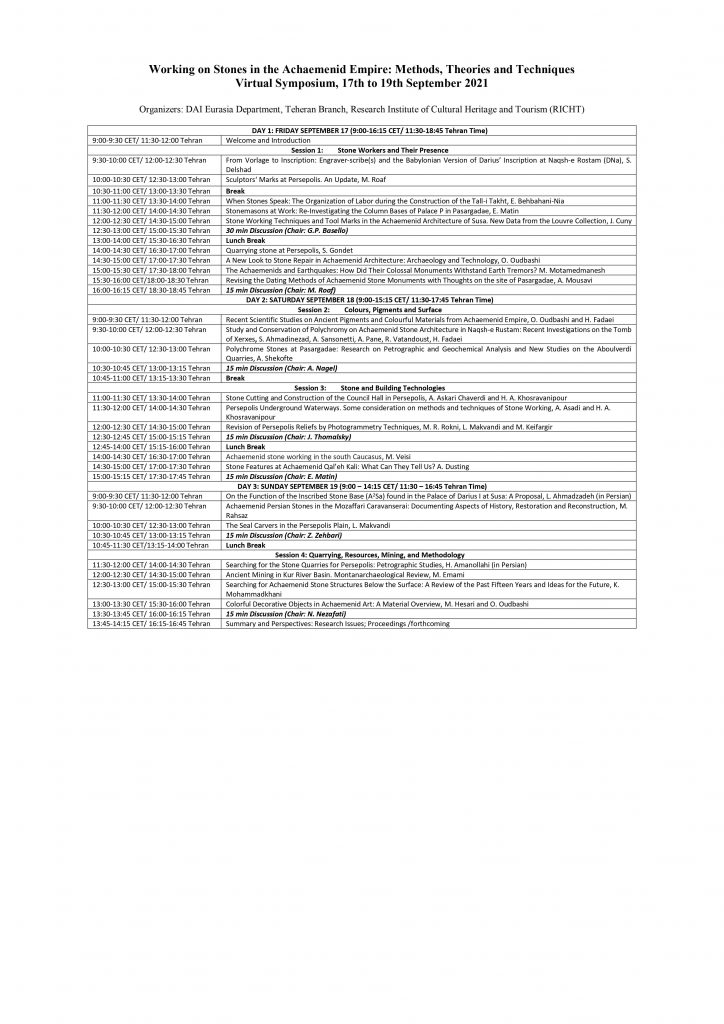 Those who are interested to learn more about the program and to participate in the symposium can register via this email: