In the last decades, Cultural Heritage has become a widely spoken topic, lately diffusing into other fields and sectors. Transmission of heritage narratives to the next generation and particularly to the local community plays a significant role in our projects, as well.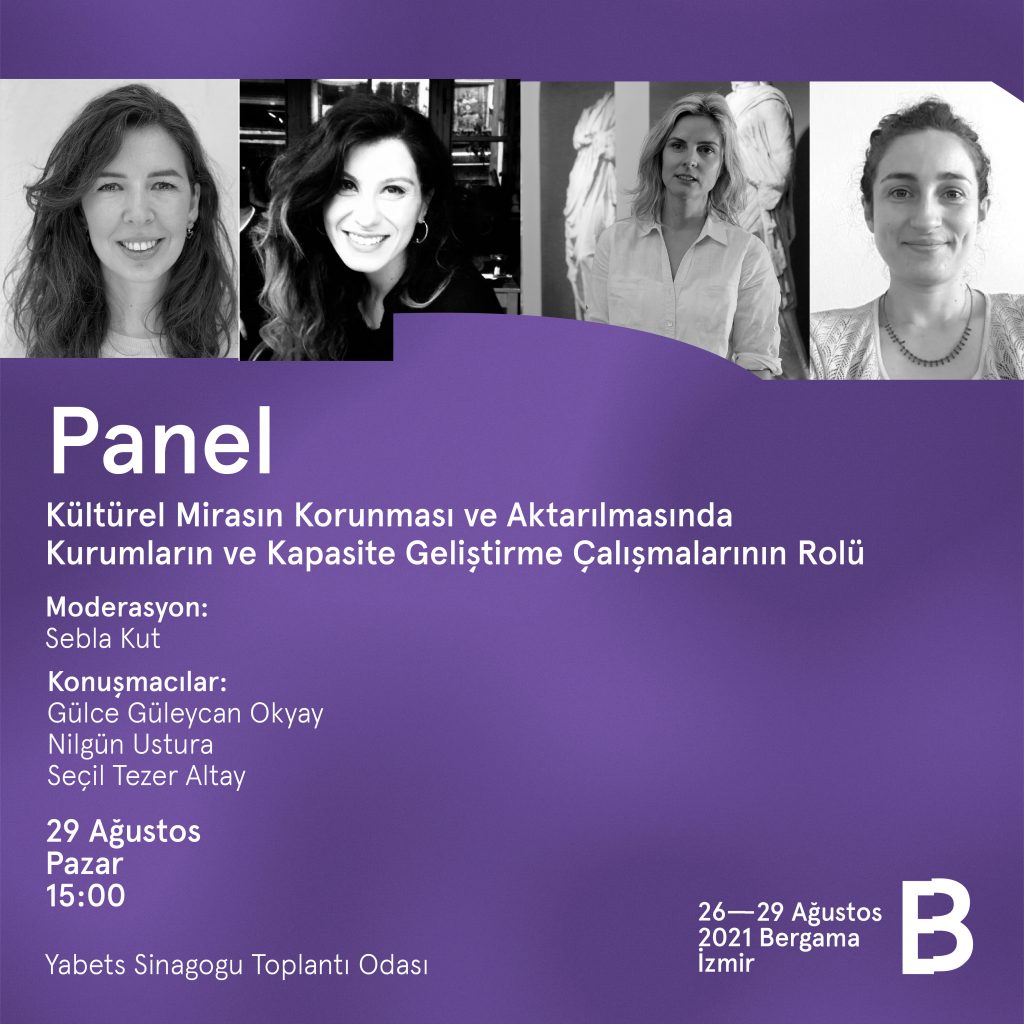 Graphic: Bergama Theatre Festival
Our colleague and architect of the Pergamon Excavation, Secil Tezer Altay, who has been supervising the Capacity Building Project in Bergama, will be discussing about preservation and transmission of the cultural heritage, scheduled within the Bergama Theatre Festival, together with other panelists Nilgün Ustura (Bergama Museum), Gülce G. Okyay (MSGSU), moderated by Sebla Kut (KOMET).
The event takes place this Sunday, 29. August at 15:00, in Yabets Sinagogue's Meeting Hall in Turkish language.
Please use the following link for registration: https://linktr.ee/bergamatheatrefestival