Award ceremony for the Gerda Henkel Foundation and the Pergamon excavation of the DAI.
The annual award ceremony of the BERKSAV Cultural Foundation for outstanding commitment to Bergama's cultural life took place in the old town of Bergama on 14 September. This year, the Gerda Henkel Foundation together with the Pergamon Excavation of the DAI were awarded for their joint project to preserve historical buildings from antiquity to the early 20th century at the UNESCO World Heritage Site Bergama-Pergamon.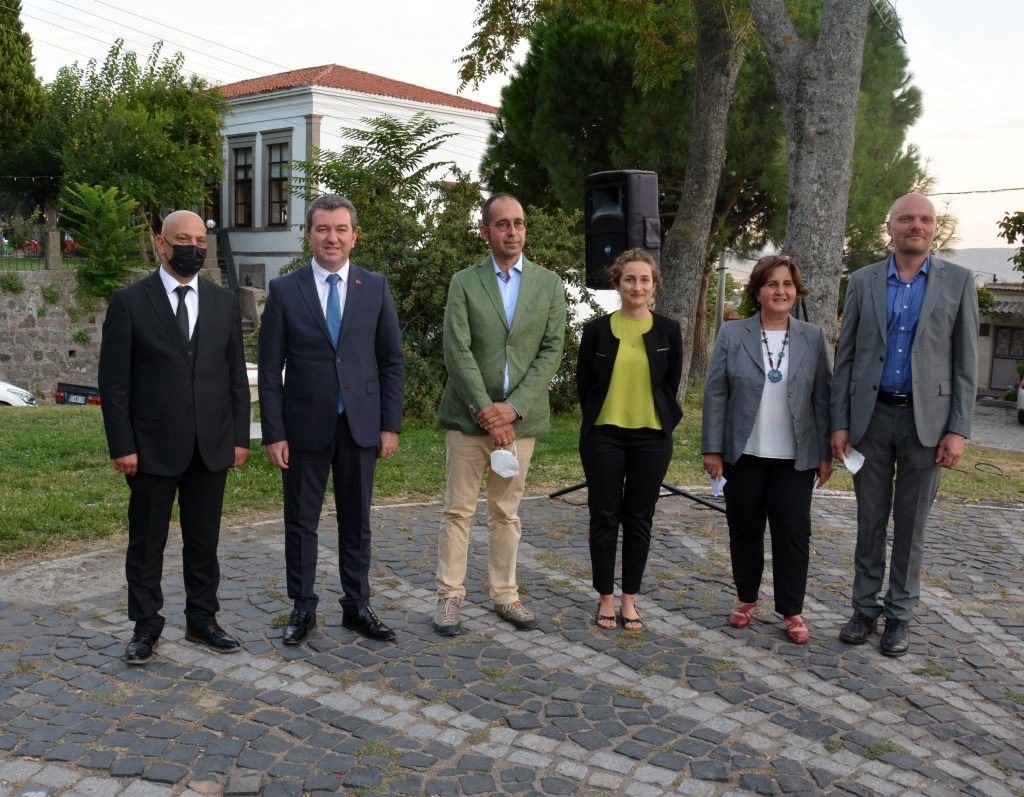 Representatives of the DAI's Pergamon Excavation with the Mayor of Bergama Hakan Koştu and the Chairman of the BERKSAV Cult Foundation Gökhan Gönlügür. Photo: Evren Uluş
The project was carried out with the involvement of the local population and aimed to improve the social and economic environment for the residents of the "Kale Mahallesi" district. For this project, stonemasons were educated within the framework of the monument conservation work of the Pergamon excavation, residential buildings in the Kale Mahallesi neighbourhood that were threatened by decay were saved, and a historic commercial building was refurbished for community activities in the neighbourhood.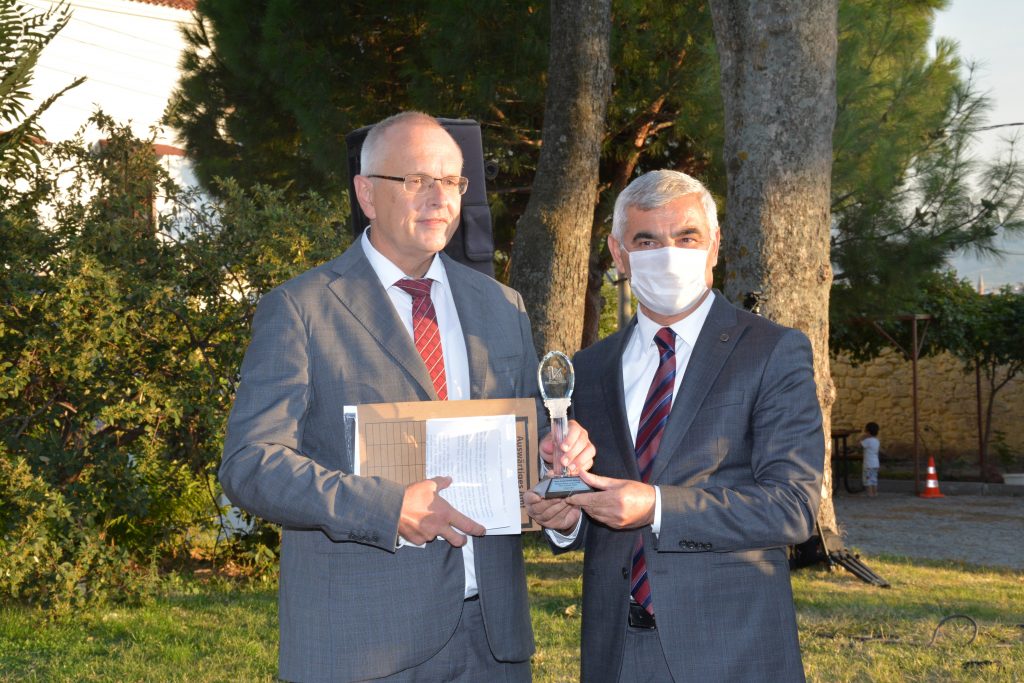 Cultural attaché Ulrich Münch takes the prize on behalf of the Gerda Henkel Foundation from the cultural director of the province of İzmir Murat Karaçanta. Photo: Evren Uluş
Ulrich Münch, the Cultural Attaché of the German Consulate General, took the award on behalf of the Gerda Henkel Foundation. The DAI's Pergamon Excavation was represented by its director Prof. Dr Felix Pirson.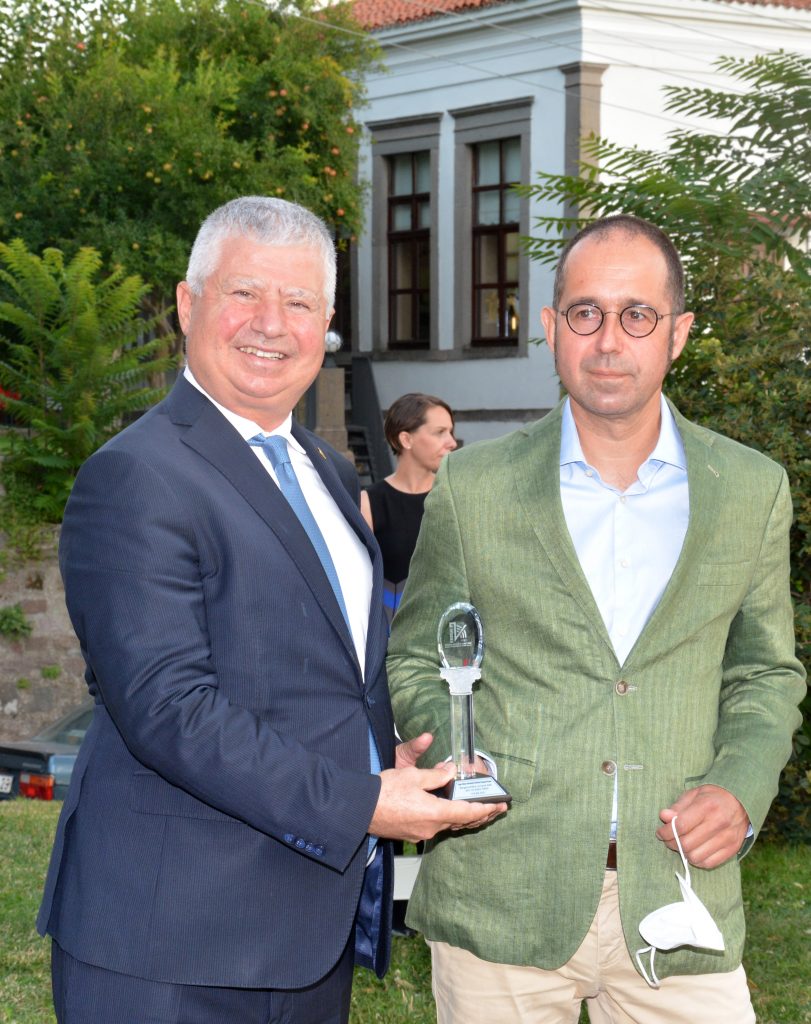 The deputy mayor of İzmir Mustafa Özuslu hands over the prize to Prof. Dr Felix Pirson, head of the DAI's Pergamon excavation. Photo: Evren Uluş
The special thanks of the Pergamon Excavation went to the people of Bergama, without whose professional and committed cooperation the diverse projects in research and cultural preservation could not be realised.