This week are the European Archaeology Days. Within this framework the French Institute for Anatolian Studies (IFEA) and the French Institute of Turkey – Istanbul are holding the Turkish-European Archaeology Days from 17 to 19 June 2022. The event is opened to the public and will be held at the French Institute of Turkey – Istanbul.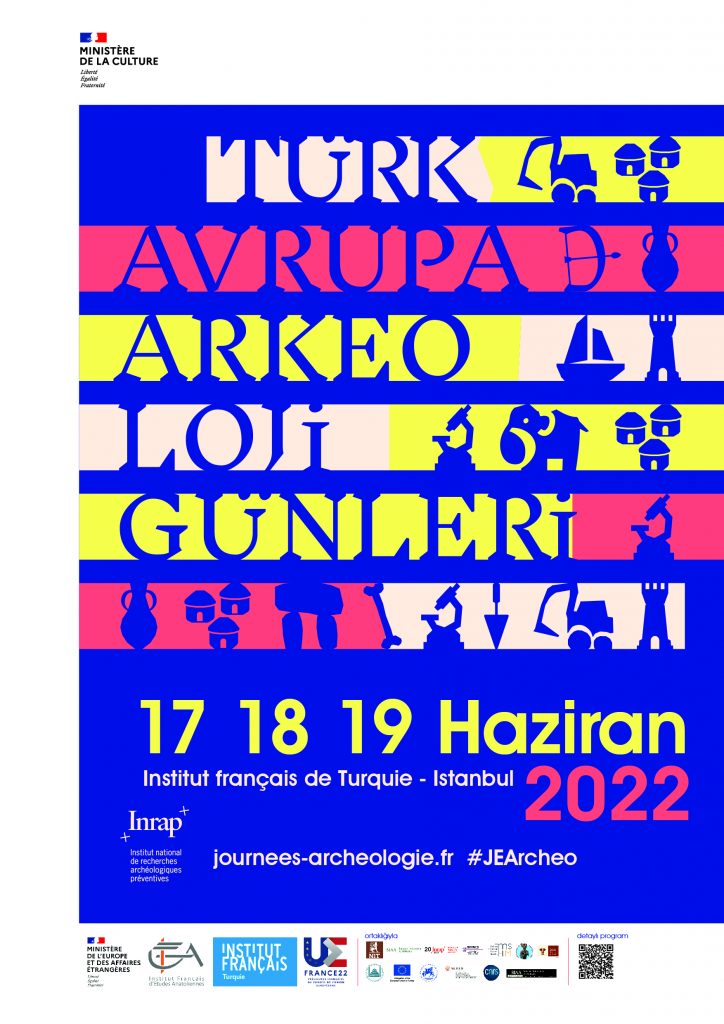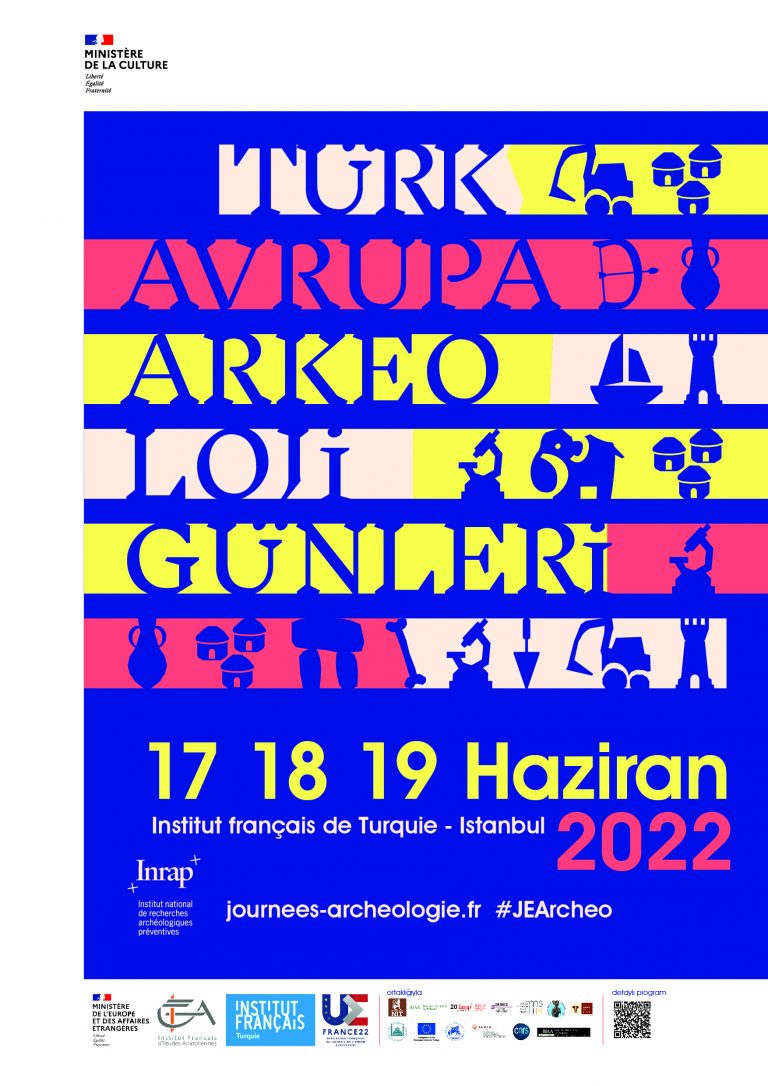 Graphic: IFEA
Organized together with eleven partners (SRII, BIAA, NIT, CNRS, MMSHM, AKMED, DAI, ANAMED, Delegation of the European Union to Turkey, INRAP ve Arkeologlar Derneği) and under the high patronage of the French Presidency of Europe, this event is an opportunity to present to everyone, the backstage of archaeological research through an exhibition, the screening of a documentary and a movie, book stands on archaeology, and workshops for children.
For more info please visit the following website JOURNÉES TURCO-EUROPÉENNES DE L'ARCHÉOLOGIE – Institut Français de Turquie (ifturquie.org)
We look forward to seeing you at the French Institute (Istiklal Cad N°4 TAKSIM).