The Miletus Excavation (www.miletgrabung.uni-hamburg.de) has a new website that provides information about the ruins of Miletus, its landscape, and its history. Miletus was one of the most important cities of classical antiquity.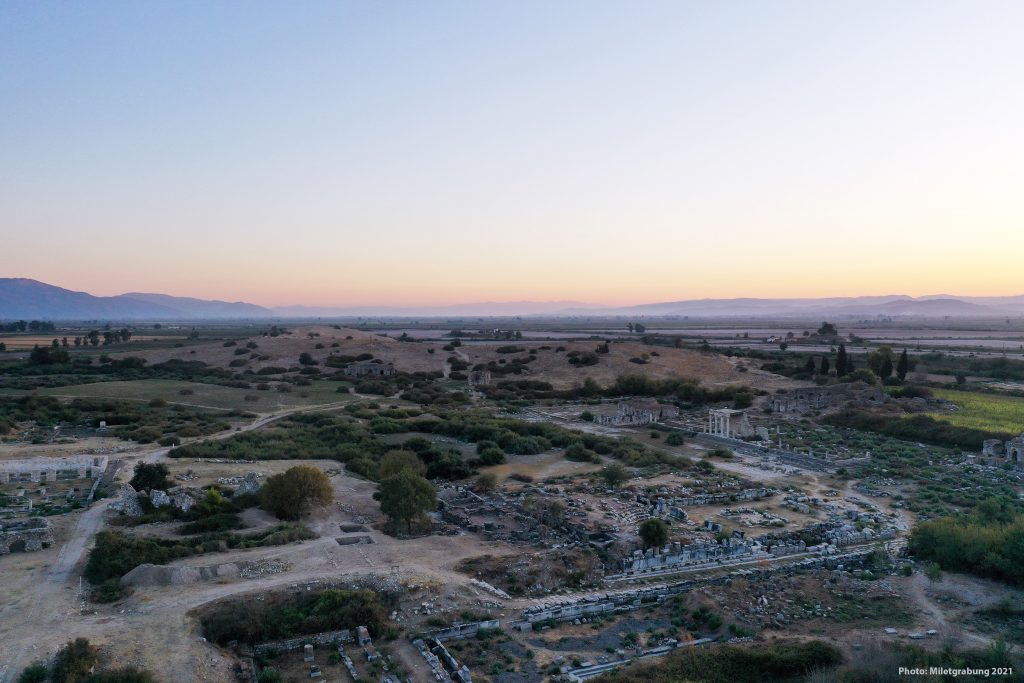 Photo: Miletus Excavation, University Hamburg
The first excavations took place more than 130 years ago. Since 2018, they have been carried out by the University of Hamburg with the permission and support of the General Directorate of Cultural Heritage and Museums of the Republic of Turkey. Cooperation partners are the Mimar Sinan Güzel Sanatlar Üniversitesi Istanbul and the École normale supérieure Paris.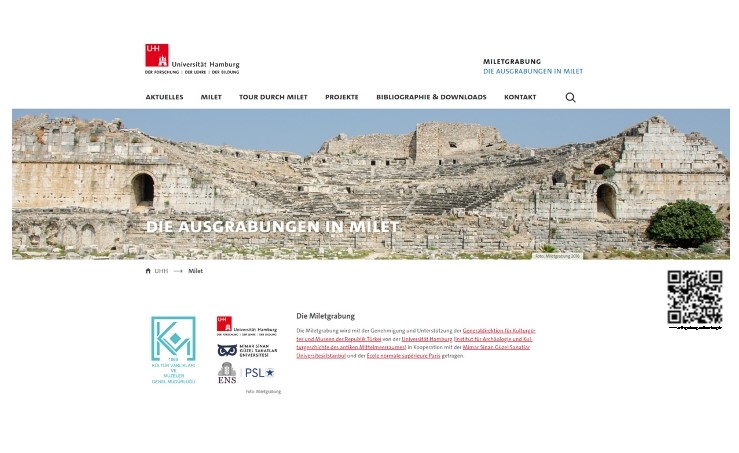 Graphic: Miletus Excavation, University Hamburg
The new homepage was designed in cooperation with students from the University of Hamburg. The new website offers a "Tour of Miletus", which is intended as a portable guide to the city site accessible by mobile phone. At the same time, it provides information on ongoing archaeological projects at the site, and also resources aimed at researchers, such as a new edition of the Miletus bibliography in the form of a tagged literature database accessible online.
A translation of the website into Turkish and English is in progress.
Text: Miletus Excavation