Zu den außergewöhnlichsten Objekten aus Geweih gehören phallussartige Erzeugnisse, die sich deutlich von Geweihhacken unterscheiden. Sie weisen im oberen Teil zwei reliefierte Rundungen auf, die die Eichel eines Penis darstellen. Sie sind horizontal durchlocht, weisen keine Abnutzungsspuren auf und sind gut poliert.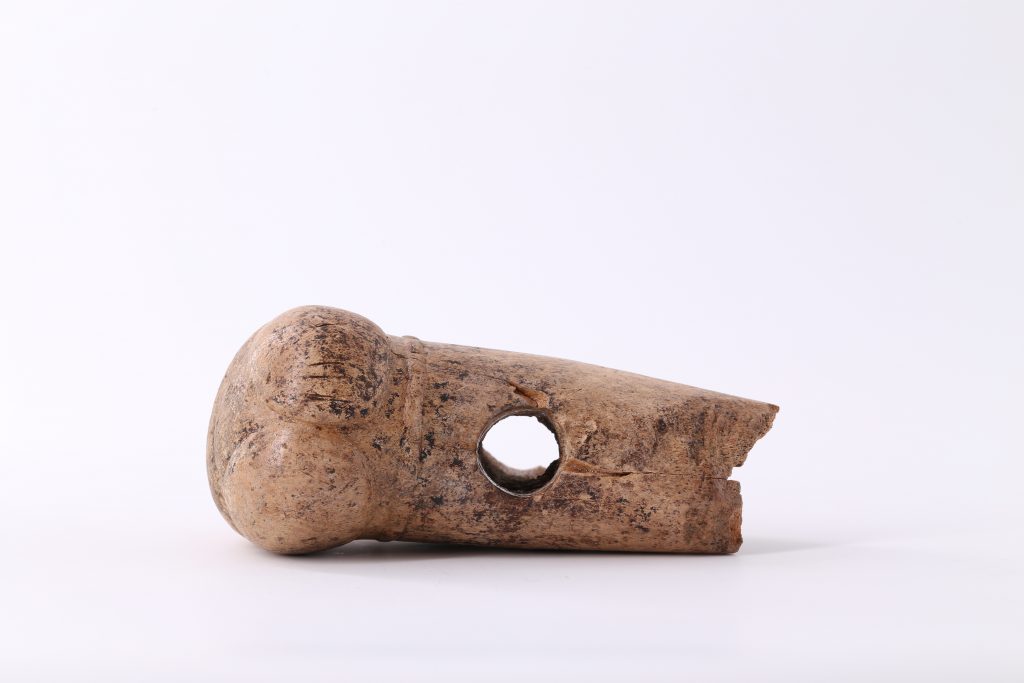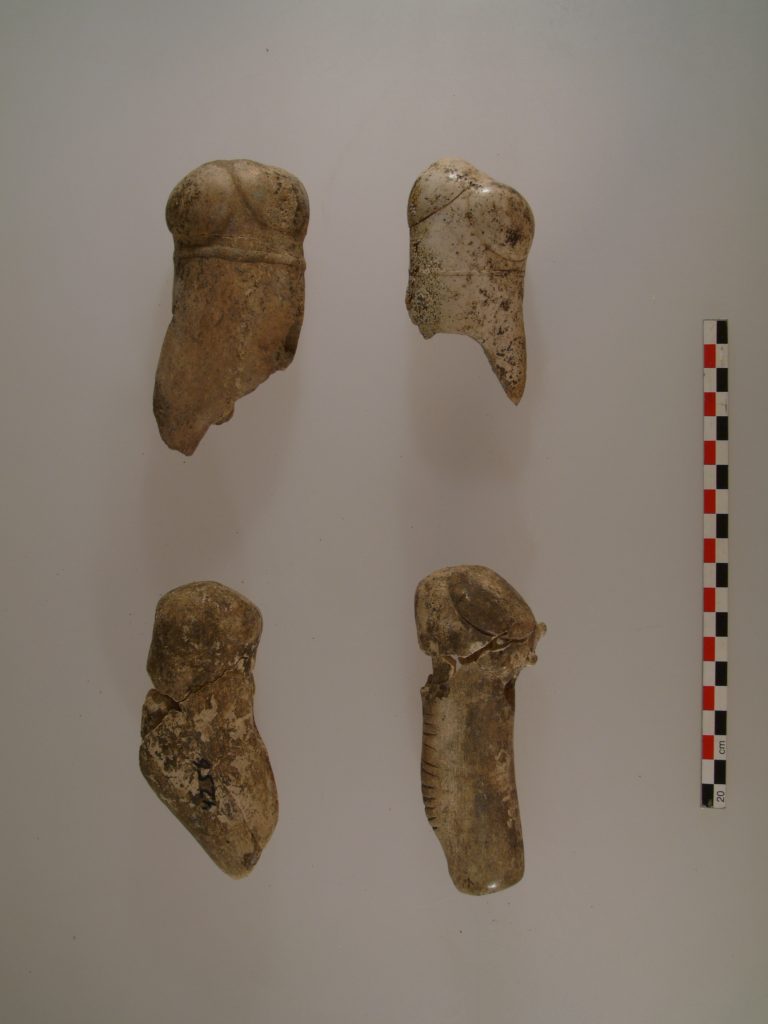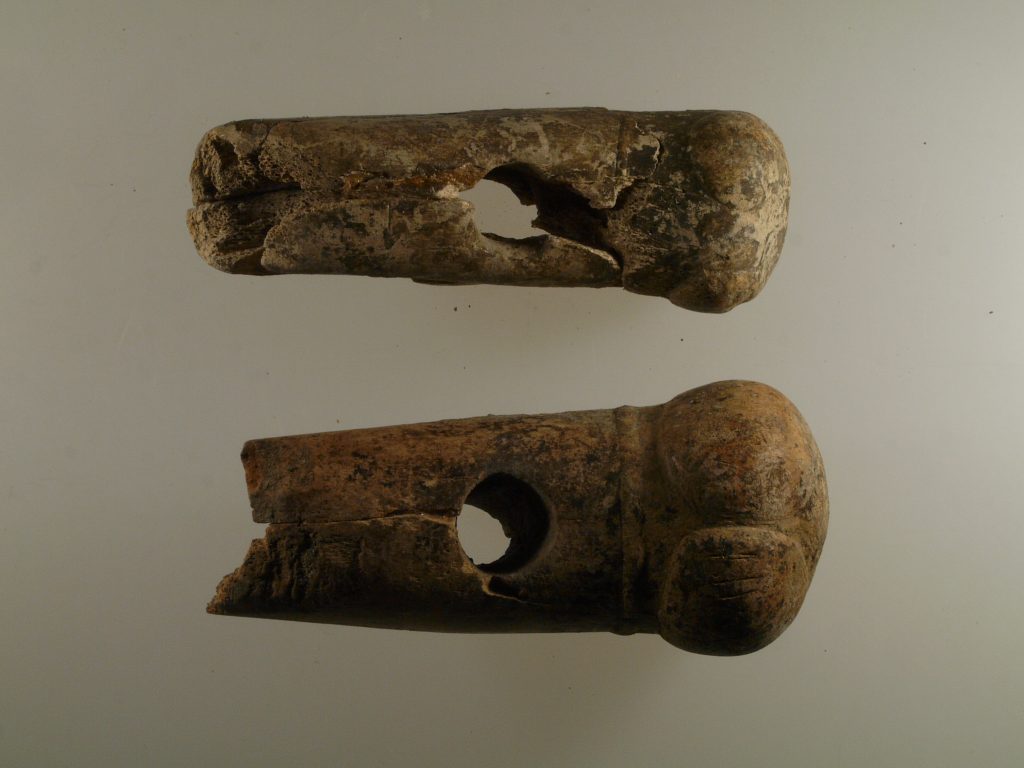 The most extraordinary objects made of horn include phallus-like products that differ significantly from hoes made of antler. They have two carved out curved in the upper part, which represent a penis glans. They are perforated horizontally, show no signs of usage and are well polished.
Beitrag von: Katrin Bastert-Lamprichs
Kooperationspartner:
Prof. Dr. Svend Hansen, Eurasien-Abteilung des DAI, Berlin und
Prof. Dr. Guram Mirzchulava "Otar Lordkipanidze-Zentrum für Archäologische Forschungen" des Staatlichen Historischen Museums Georgien, Tbilissi
Weitere Informationen: Aruchlo – Ein frühneolithischer Tell des 6. Jahrtausends v. Chr.