Renate Schiele (29.6.1932 – 20.3.2021)
We recently heard the sad news about the passing of the photographer Renate Schiele whose shared her passion for photography with her husband the photographer Wolf Schiele, who was employed as a photographer at the Istanbul department from 1965 until his pension in 1992.
Her photographs made such a significant contribution to Wolfgang Müller-Wiener's "Bildlexikon zur Topographie Istanbuls" (1977). A frequent companion of Müller-Wiener on his exploration trips around the city he made in preparation for his book, Renate Schiele was often able to take photographs of the historical buildings from the vantage point of the top windows of surrounding houses.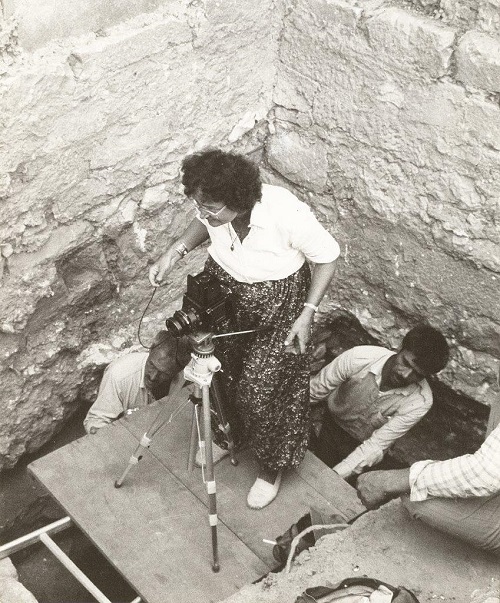 Her love for Istanbul's history is reflected in her book "Istanbuler Alltag im 19. Jahrhundert" published in 1988, which in its entirety is nothing less than a cultural history of life in old Istanbul. Renate Schiele compiled the rich illustrations for her book from the historical photographs kept in the photographic archives of the Istanbul Department of the German Archaeological Institute and also wrote the texts which accompany the exactly 100 pictures showing scenes of daily life in the city.
Between 1982 and 1987, Renate Schiele also worked as a photographer at the archaeological excavations in Limyra. Here she was very much the "Mater Castrorum", not only due to her work morale, discipline and conscientiousness but also her talents and communication skills, which enabled her to talk with everyone, as well as her generosity and heart-warming manner.
We want to convey our deepest sympathy and sincere condolences to Renate Schiele's family and her many close friends.
Furthermore, we would also like to thank her friends and companions, Prof. Dr Wolfgang Radt and Prof. Dr Jürgen Borchhardt, for sharing their memories and stories about Renate Schiele's life and from whose texts we have taken excerpts for this communication.