What was it like to live in an early Neolithic community in the mountains near modern Petra/Wadi Musa (Jordan) some ten thousand years ago?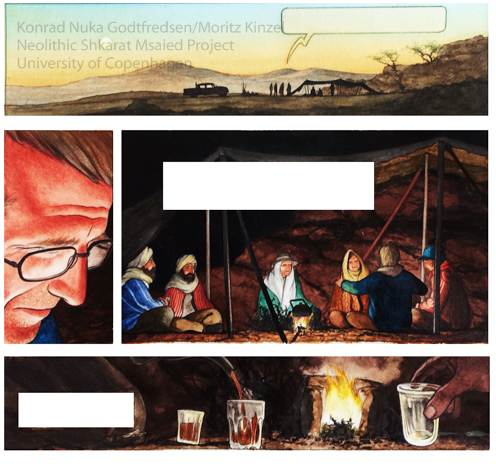 Graphic: K. N. Godtfredsen/ M. Kinzel 2020 ©Godtfredsen/Kinzel
"The Fox" is a story written by Moritz Kinzel, together with Bo Dahl Hermansen and Mette Bangsborg Thuesen, with illustrations by the artist Konrad Nuka Godtfredsen. It is a tale of daily life and burial practices in the so-called Pre-Pottery Neolithic period based on archaeological findings from the archaeological site of Shkarat Msaied in modern-day Jordan. In addition to the insights from the prehistoric settlement and its inhabitants, "The Fox" also relates and reflects upon archaeological research and excavations carried out at this site by archaeologists from the University of Copenhagen. The graphic novel project around Shkarat Msaied, which is supported by the Danish Ministry of Education and Research and the Danish Institute in Damascus, will also explore the question as to whether graphic sequences could become a part of archaeological projects and whether the use of graphic novels is an option for future archaeological reporting. "The Fox" is published by Ege Yayınları in Danish, German, English and Turkish. The Arabic edition is currently in preparation.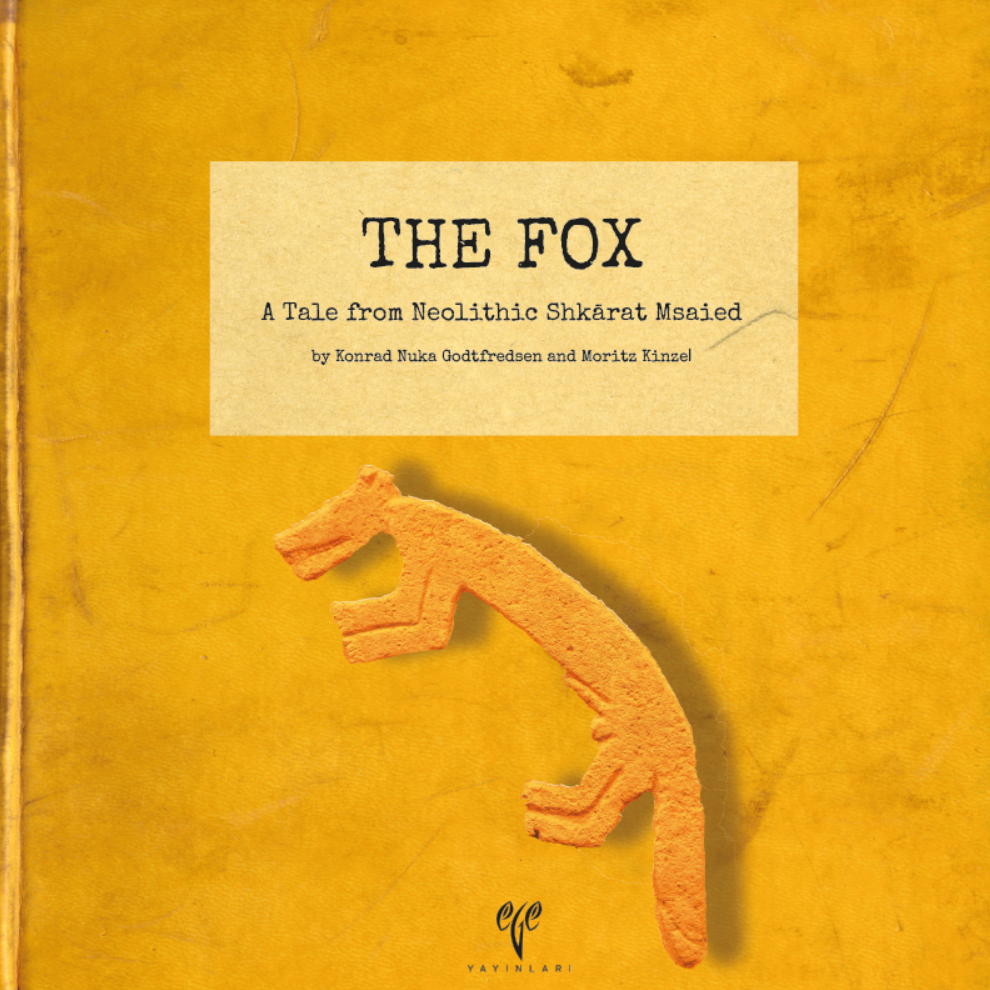 Graphic: K. N. Godtfredsen/ M. Kinzel 2020 ©Godtfredsen/Kinzel
For more information about the "The Fox" use the following link The Fox – A Tale from Neolithic Shkarat Msaied (google.com).