In relation to the current developments between Turkey and Germany and the prospect of support for the preparation of the Turkish rail network by German companies (Siemens), the issue of the Baghdad Railway is being revived. The Baghdad Railway is more than a construction project to modernise the infrastructure of the "Sick Man on the Bosporus". It brings together the megalomania, imperialism and political calculations of that time. The documentary film on the Baghdad Railway by Prof. Jürgen Lodemann, dating from 1986, supports the lecture. It was financed by SWR and subtitled in Turkish in 2015 (by a project of Hacettepe University).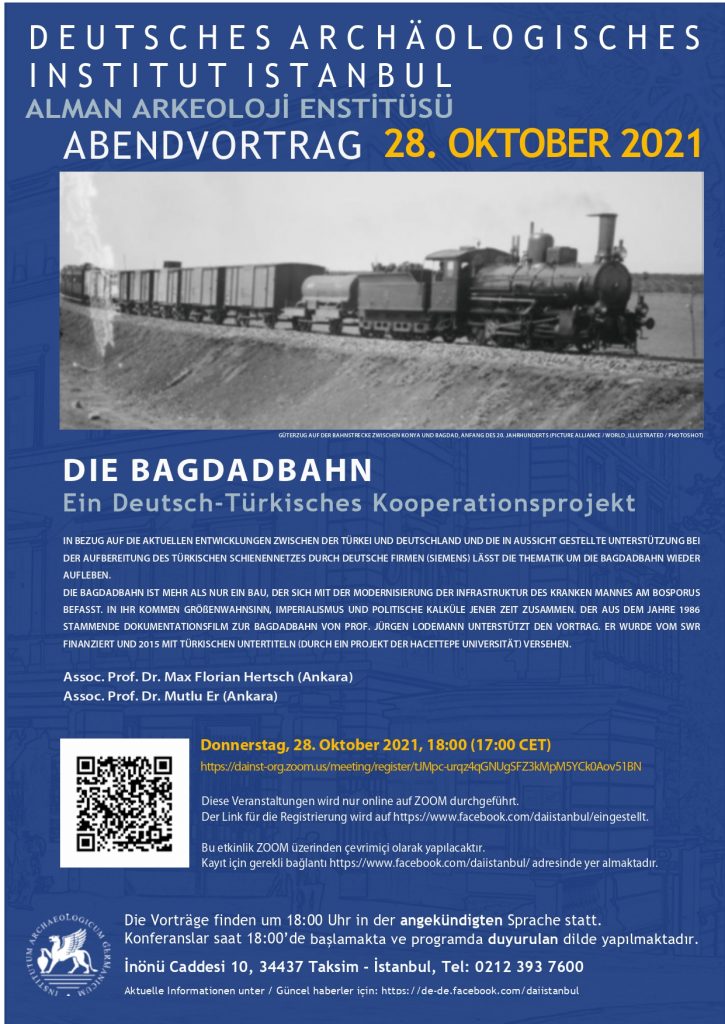 Graphic: M. Kinzel
Thursday, 28.10.2021, 18:00 (17:00 CEST)
Assoc. Prof. Dr. Max Florian Hertsch (Ankara)
Assoc. Prof. Dr. Mutlu Er (Ankara)
The lecture will be held online via Zoom in German.
Registration link:
https://dainst-org.zoom.us/meeting/register/tJMpc-urqz4qGNUgSFZ3kMpM5YCk0Aov51BN