Our new Lecture Programme 2023/ 2024 is online! The lectures will take place on Thursdays at 18:00 (Istanbul time) in the announced language. The events will be held in a hybrid format at the Institute and online on ZOOM.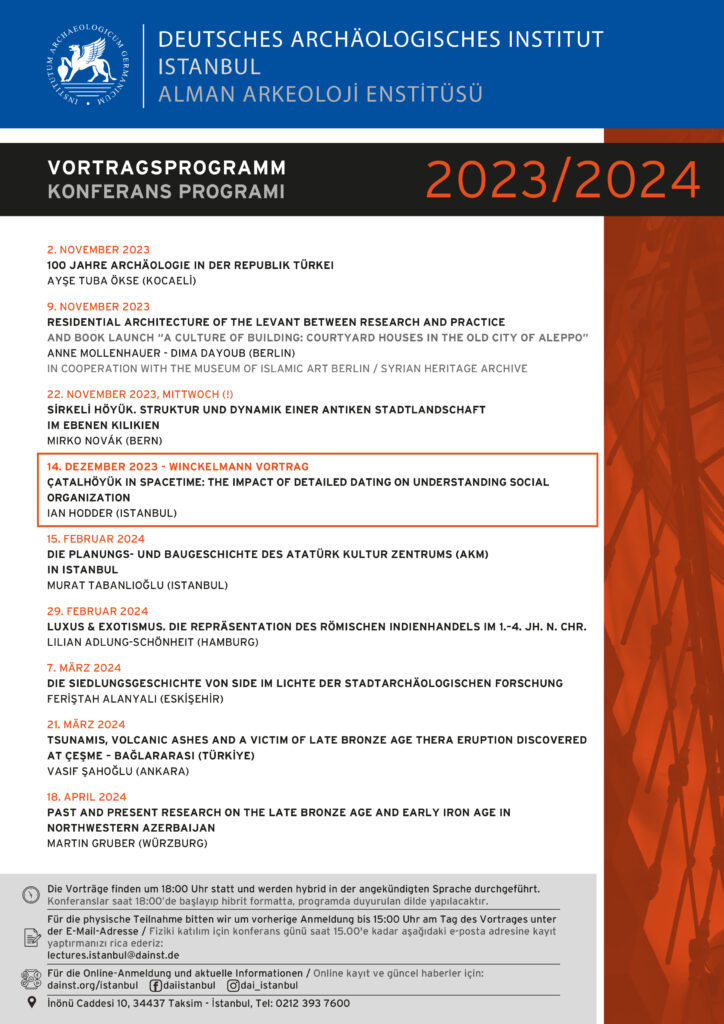 Graphic: M. Kinzel / B. Akan
Information about the events will be shared on our website, facebook and Instagram. For participation in person, please register in advance by 15:00 on the day of the lecture at lectures.istanbul@dainst.de
The series will begin with a lecture by Prof Dr Ayşe Tuba Ökse on "100 Jahre Archäologie in der Republik Türkei".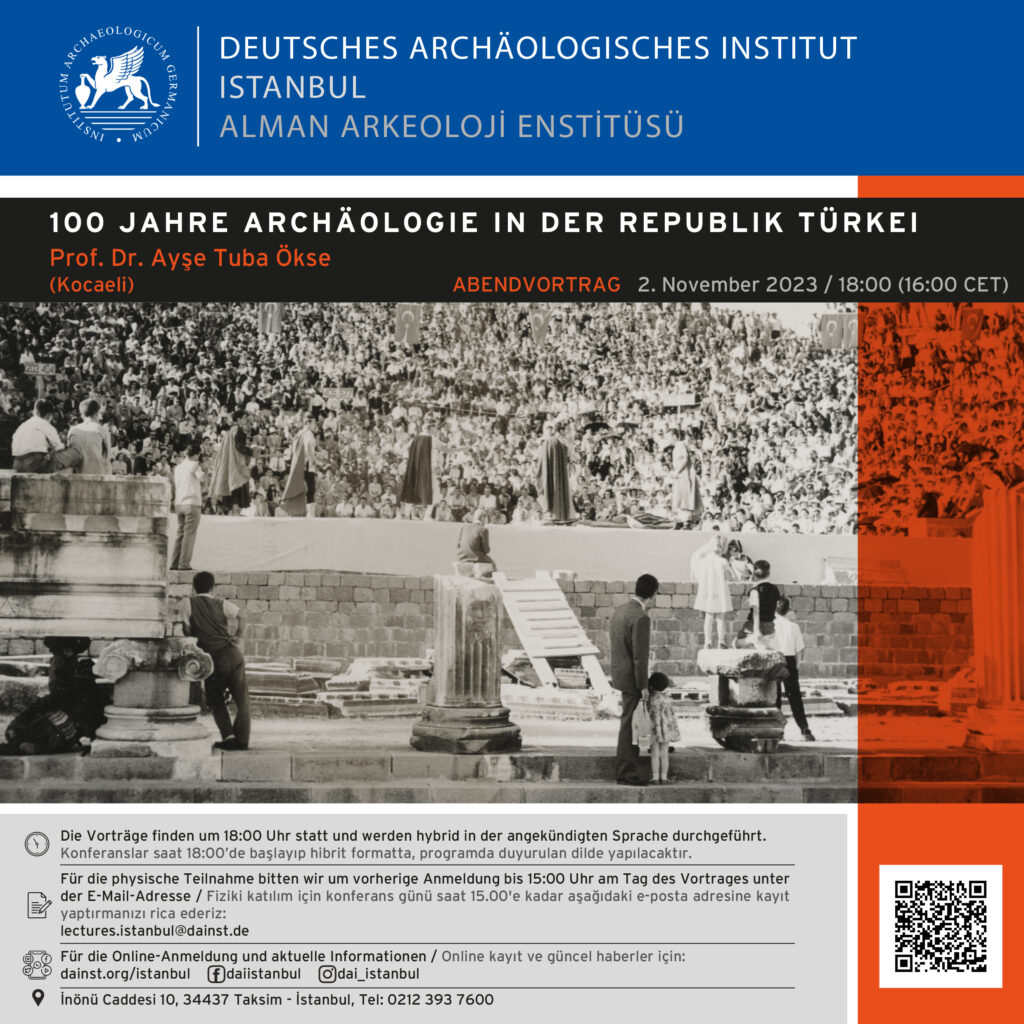 Graphic: M. Kinzel / B. Akan
Online registration link for the first lecture: https://dainst-org.zoom.us/meeting/register/tJAld-mrqD4tGtPWsJYqVzLJv3u4JsPgN9Zf