The Lycian city of Patara has one of the most important ports of the eastern Mediterranean. Due to the increasing commercial and military importance of its well-protected harbour, which was an emporium, Patara achieved the designation "caput gentis Lyciae". The settlement structures of the city were also determined by the natural features of this harbour topography. The results of 34 years of excavations in Patara now allow us to better assess and determine the urban development of the city, both in its basic features and in certain details.
The lecture aims to present the urban development of Patara from prehistoric times to late antiquity in basic outlines and to focus on the highlights of this history through new excavation results.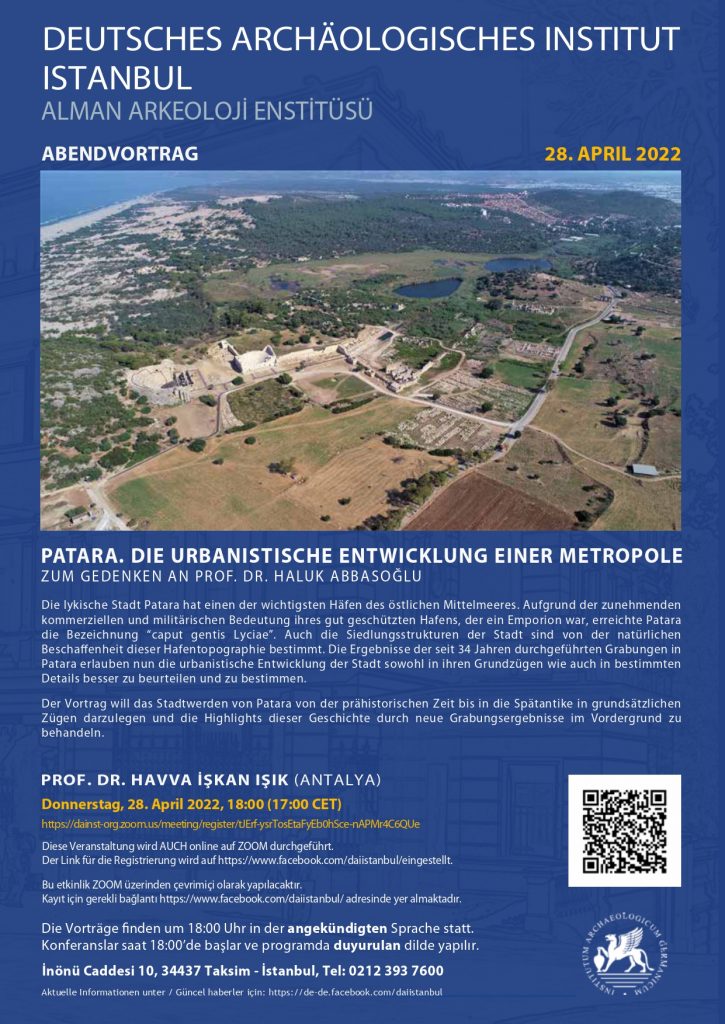 Graphic: B. Akan
PROF. DR. HAVVA İŞKAN IŞIK (ANTALYA)
THURSDAY, 28.04.2022,18:00 (17:00 CEST)
The lecture will also be held online via Zoom in German.
Registration link:
https://dainst-org.zoom.us/meeting/register/tJErf-ysrTosEtaFyEb0hSce-nAPMr4C6QUe