The archiving of drilling cores and soil samples is part of several projects of the Ground Check initiative of the German Archaeological Institute (RGK, Istanbul, Madrid; including the so-called "Brückner Archiv")
Since analysis from natural sciences has become more important and new methods developed for gaining information out of soil samples (e.g. soil chemistry, microbiology, ancient DNA), the RGK decided to start archiving soil samples and one-half of drilling cores several years ago. Additionally, soil samples increase in their importance as they could provide information about archaeological sites in cases of restrictions or no possibilities concerning excavations or even when remains of sites are long gone. In recent times, members of the Unit for Survey and Excavation Methodology at the RGK began to further expand the practice of archiving drilling cores and soil samples. Since, until now, the practice of archiving soil samples from archaeological contexts is quite unusual, we are at the beginning and it is still a work in progress. At the moment we have a soil archive at the RGK in Frankfurt with a stock of around 9000 soil samples (mainly taken for chemical analysis) and nearly 700 core-half sections (1m length each). For archiving the samples of the so-called "Brückner-Archiv" (Ground Check projects DAI Istanbul, DAI Madrid) and for our growing stock of soils samples and drilling cores from DAI projects, we also have an archive in Melaune since December 2020. Thanks to our partners of the "Milzener e.V." we can use freshly renovated facilities there which still give us enough space for further samples.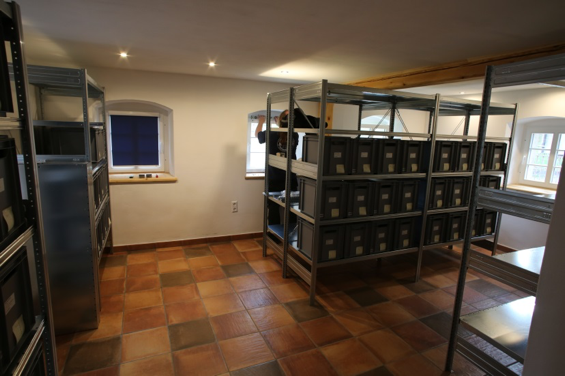 In geosciences, the application of the International Geo-Sampling Number (IGSN) became a common practice. This internationally recognized code is assigned centrally for drill cores, drill core halves, and individual soil samples and can also be used for all samples from (geo-)archaeological contexts. These codes can be cited in scientific publications and are thus made accessible to the broad scientific community. So far, no archaeological institute has participated in the IGSN, yet. The DAI samples from the "Brückner-Archiv" are the first ones that are registered in IGSN and we are now preparing the RGK samples for registration.
For the future, we, therefore, envisage a magazine in which drilling cores and soil samples can be stored under the best possible conditions in order to make these important archives available for future investigations. We are therefore in an active exchange with various scientists at institutes for geoscience and research facilities.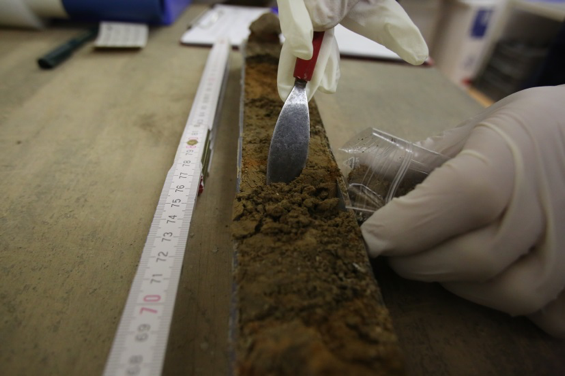 Project members and partners
Soil archive team RGK:
Unit for Survey and Excavation Methodology  (head: Knut Rassmann)
Contact for soil archive and Lab RGK: Isabel A. Hohle
Contact for lab and analysis: Melani Podgorelec
Student assistants soil archive and lab: Matthias Bemmann, Ellen Braune
Soil archive Melaune:
Die Milzener e.V.
Soil archive team Cologne:
Helmut Brückner
Daniel Gademann