Landscape development in the area of the ancient 'Lake Prile' and exploration of the harbours of the Etruscan city of Vetulonia (Castiglione della Pescaia, GR – Italy)
The ancient landscape of Tuscany was very different from that of today. Along the Tyrrhenian coast, numerous bays and lagoons existed. One of the largest extended to the area of today's Grosseto Plain and was mentioned in Roman sources as 'Lake Prile' (Lacus Prilius: Cic., Mil., 27, 74). Previous geoarchaeological studies assume that the 'Lake Prile' was a deep and extensive bay until the beginning of the 1st millennium BC and subsequently silted up as a consequence of the formation of a spit gradually closing the access to the open sea, and of the sediment supply by the river Ombrone in the southern part of the Prile. The former bay – now a lagoon – gradually evolved into a swamp area during the Middle Ages and was finally drained between the 17th and the 20th century.
However, how quickly the northern part of the lagoon silted up – where the much smaller Bruna River flowed into it – has not been conclusively clarified. On the northern edge of the lagoon was the Etruscan settlement of Vetulonia, one of the most important early Etruscan cities. The wealth of Vetulonia was based on the trade in mineral raw materials, which were extracted in the nearby mountainous region of the Colline Metallifere (near Massa Marittima) and transported along the valley of the river Bruna to Vetulonia and the lagoon, from where they were traded to the Tyrrhenian coast. We can therefore suppose that Vetulonia must have had one or more landing places and harbors on the shores of the northern part of the lagoon. Due to the silting up and draining of the lagoon, both the exact course of the shoreline in Etruscan times and the location of Vetulonia's moorings are unknown.
Since 2016 the Rome Department of the German Archaeological Institute has been leading an interdisciplinary research project aiming at reconstructing the silting up of the northern part of the Prile Lagoon and identifying possible moorings related to Vetulonia. Several geomagnetic surveys, a core drilling campaign, and an archaeological excavation have been carried out in the plain below Vetulonia, leading for the first time to the documentation of ancient stillwater sediments in this area. A monumental wall structure of the Etruscan-Hellenistic Period (4th-2nd century BC) was discovered in the vicinity. Further geoarchaeological surveys and archaeological excavations are planned for 2021-2022.
The project is carried out in collaboration with the Municipality of Castiglione della Pescaia (GR) and the Department of Physical Geography of the Institute of Geographical Sciences of the Freie Universität Berlin (Dr. Ph. Hoelzmann). The geomagnetic surveys were carried out by Eastern Atlas GmbH & Co. KG Berlin. The excavations are taking place with the permission of the Italian Ministry of Culture.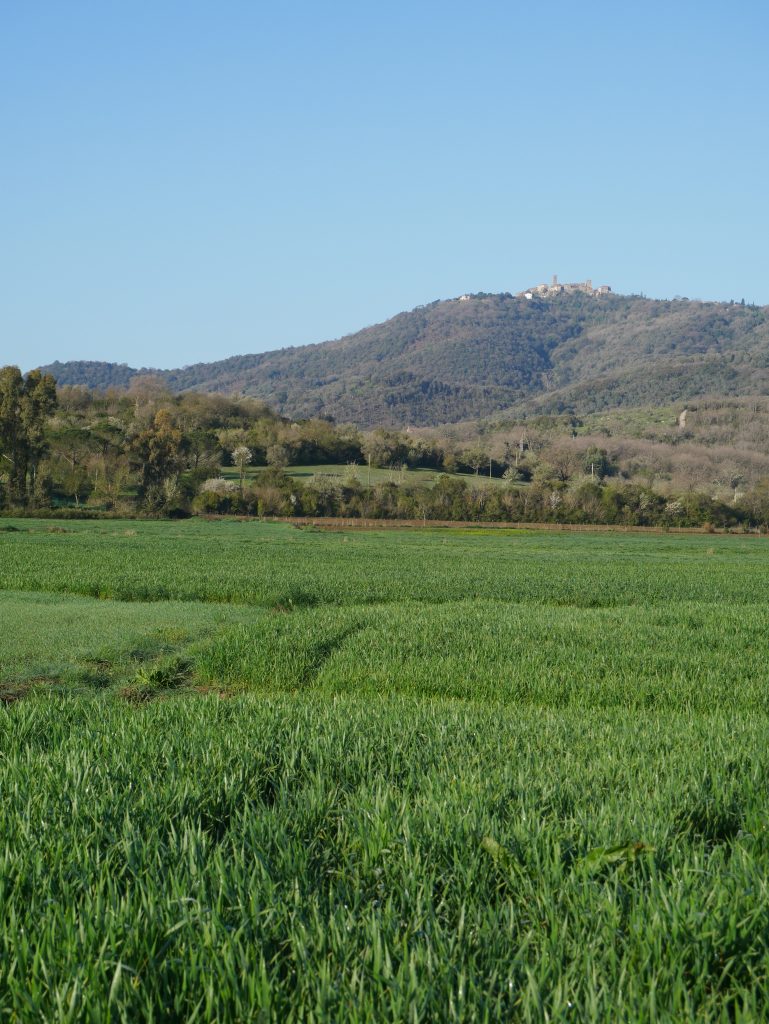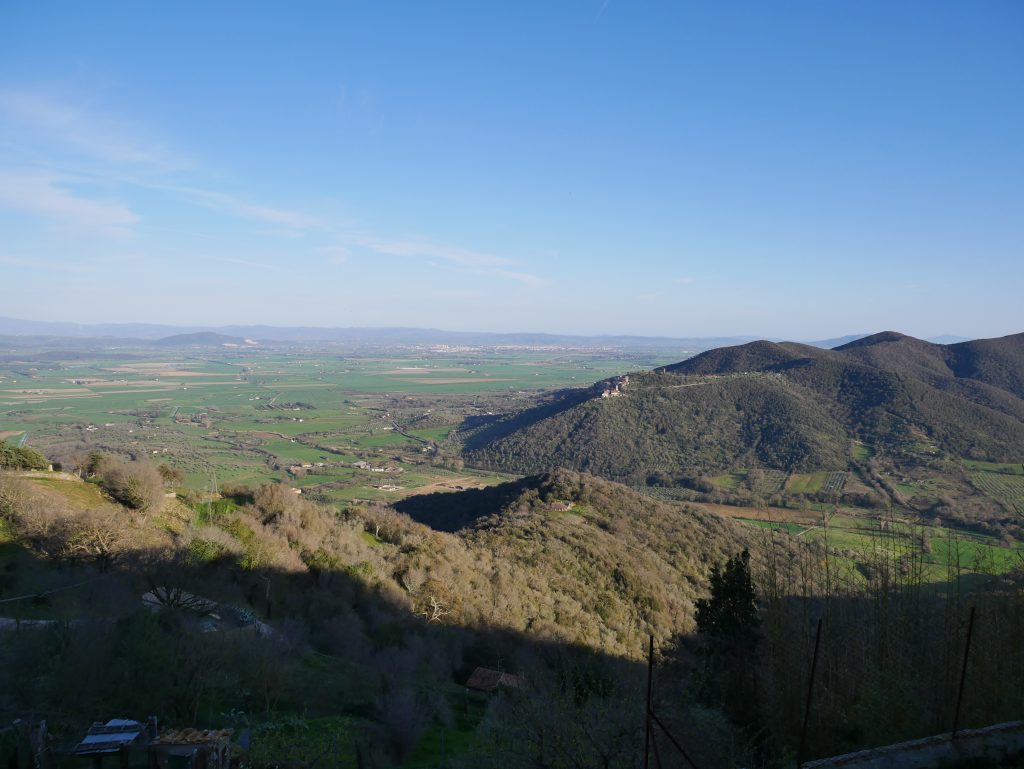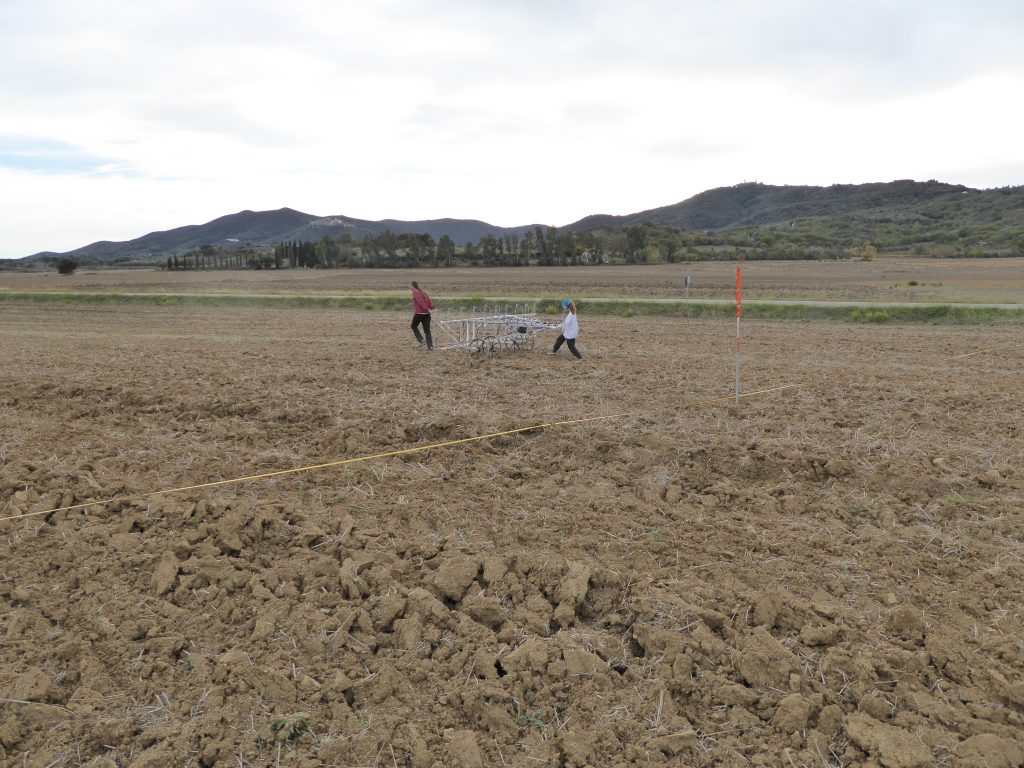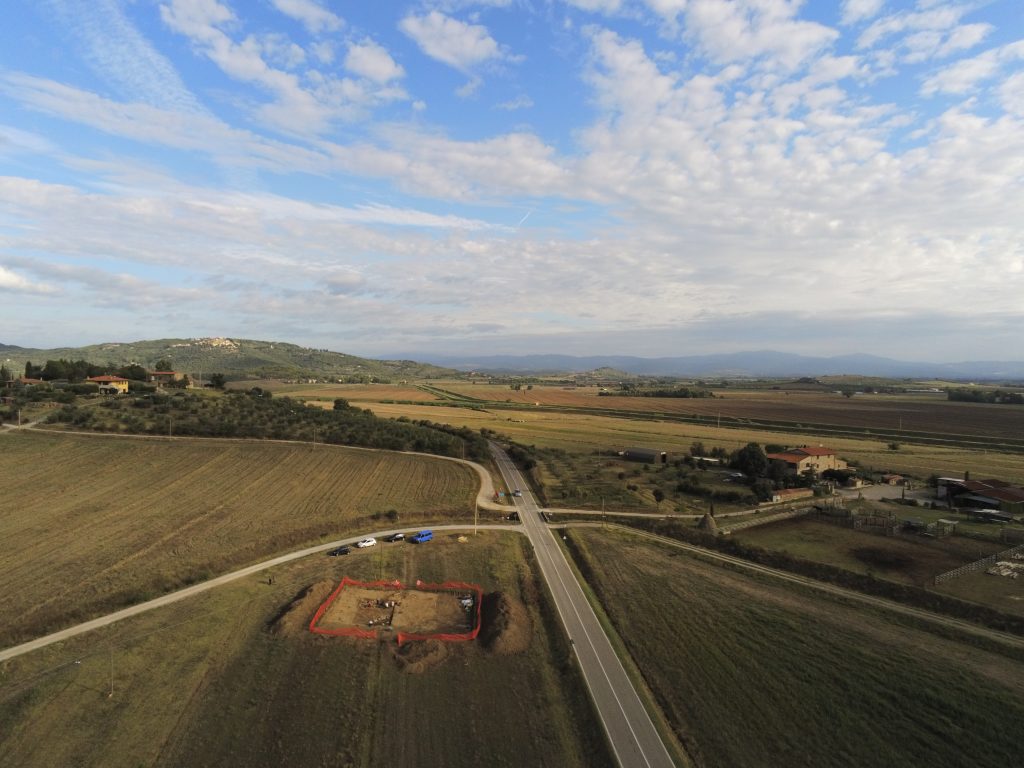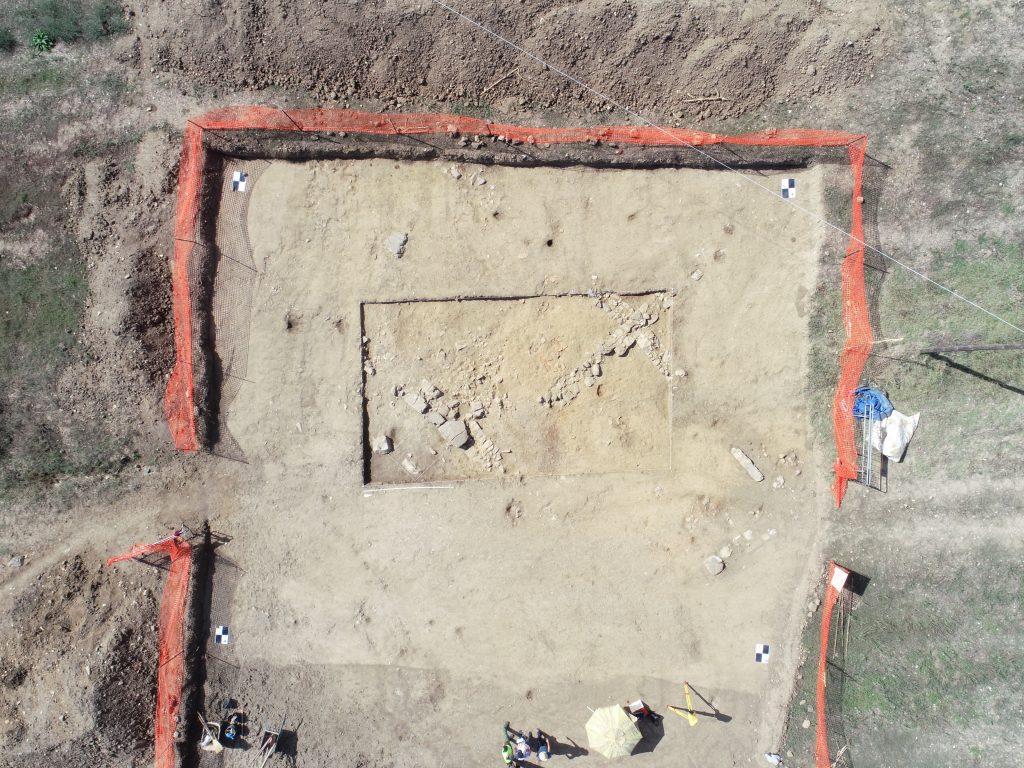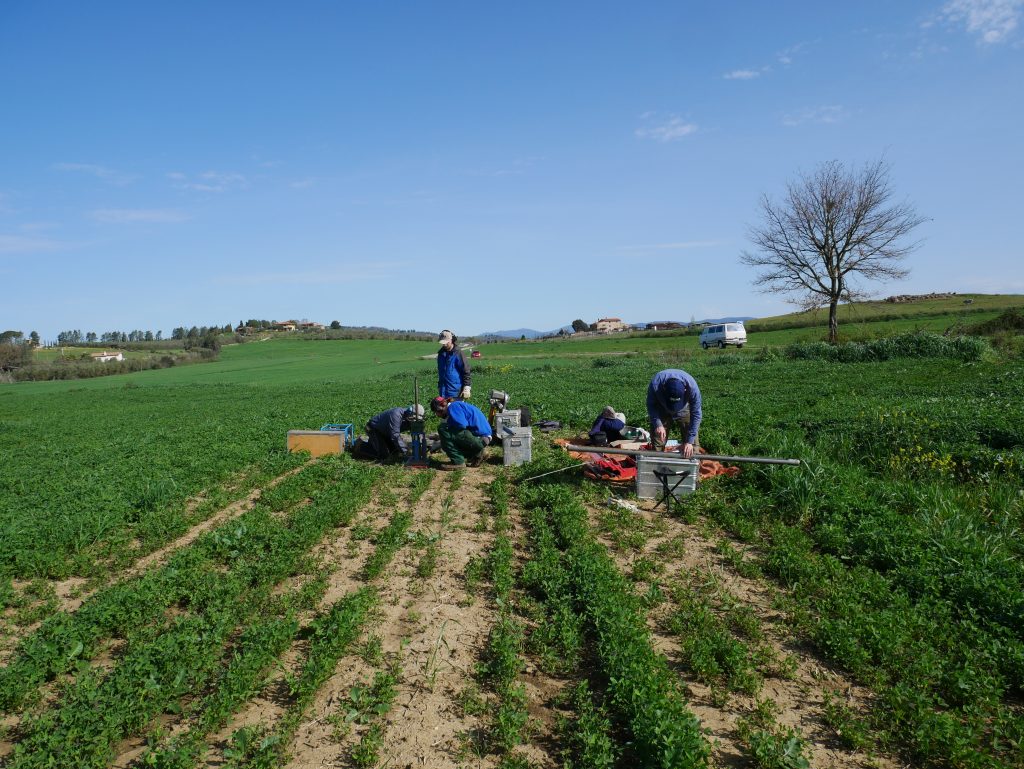 Project members
Dr. Camilla Colombi (Projectmanagament)