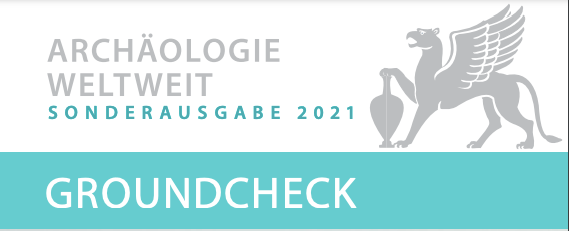 Archäologie Weltweit Sonderausgabe 2021: Groundcheck – Klimaarchive erschließen, Klimawandel verstehen, Zukunftsstrategien entwickeln.
S. Reinhold, U. Schlotzhauer, S. Handsen & I. Heinrich, 2021: Umweltarchive und Archäologie im Kaukasus: Neue Methoden in der archäologischen Klimaforschung. Die Arbeiten des Jahres 2020. DAI e-Forschungsberichte 2021-1. Eurasien-Abteilung/ Zentrale.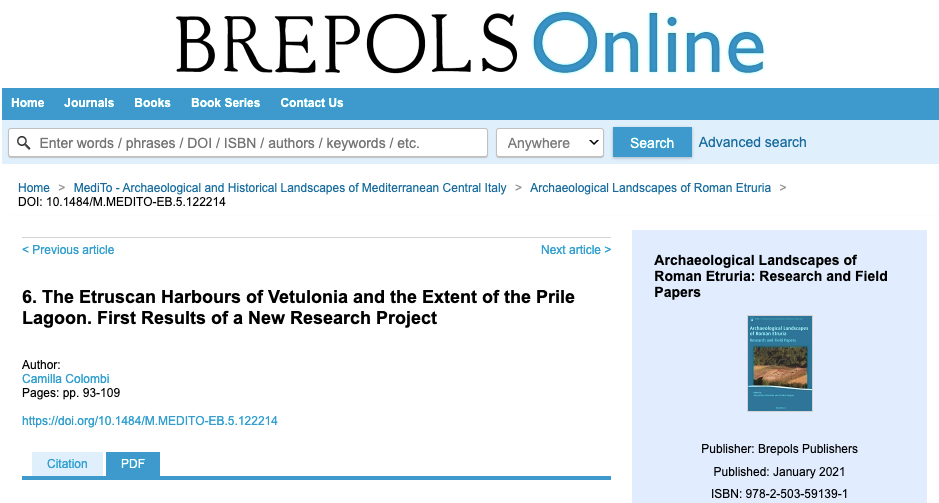 C. Colombi, 2021: The Etruscan Harbours of Vetulonia and the Extent of the Prile Lagoon: First Results of a New Research Project. In: A. Sebastiani & C. Megale (Hg.): Archaeological Landscapes of Roman Etruria. Research and Field Papers.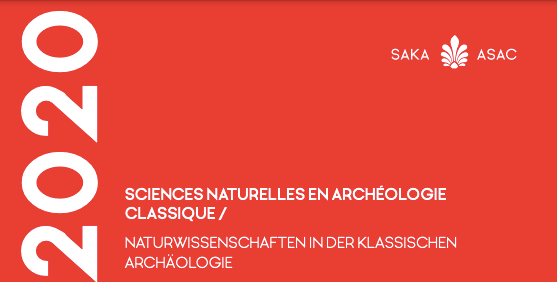 C. Colombi, 2020: Das verschwundene Meer. Geoarchäologie, Geophysik und Archäologie auf der Suche nach den Häfen der etruskischen Stadt Vetulonia. In: Sciences naturelles en archéologie classique. Naturwissenschaften in der klassischen Archäologie, SAKA-ASAC Bulletin 2020 (Zürich 2021).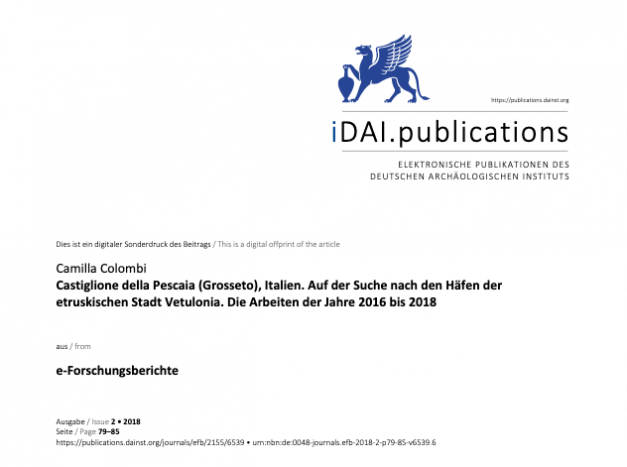 C. Colombi, 2018: Auf der Suche nach den Häfen am Prile-See. Erste Ergebnisse eines neuen Forschungsprojektes. In: M. Angel, F. Stock & H. Brückner (Hg.): Coastal geoarchaeology in the Mediterranean – on the interdependence of landscape dynamics, harbour installations and economic prosperity in the littoral realm, Panel 2.3.