Open Online Course, Deadline for application: 25th of August
The call for applications for the next online course (6-10 September) "Cultural Heritage documentation using Qfield", coordinated by the IT Department of the German Archaeological Institute (DAI) is opened.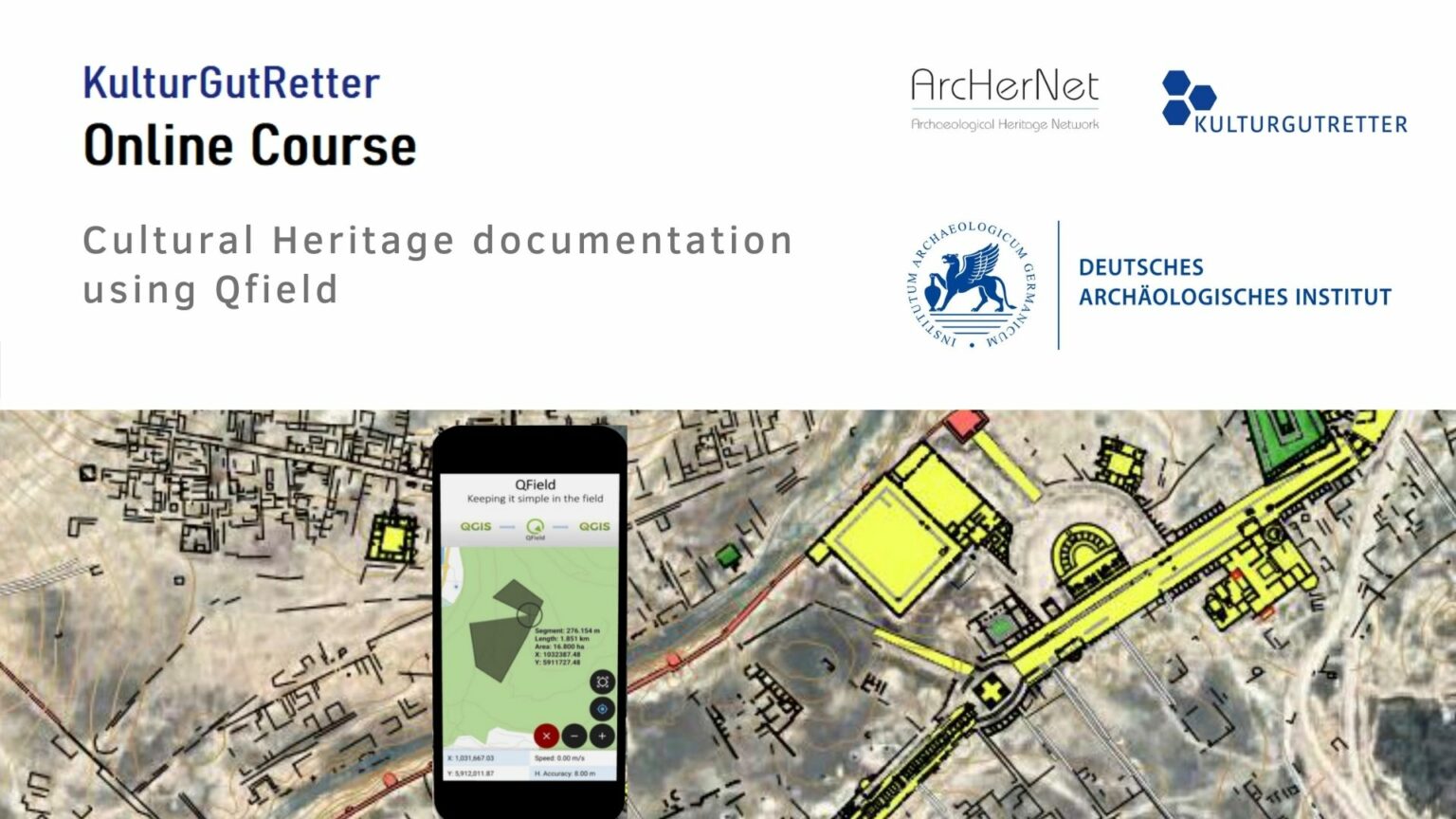 The course "Cultural Heritage documentation using Qfield" is one of 12 online courses in 2021 and will take place between 6-10 September. During the course the participants learn how to use digital techniques of documentation regarding cultural heritage using open access Qfield software. Qfield is a mobile android app, which lets you map the world around you by just using your phone. You can collect data on field, syncronize with Qgis on your computer and create archaeological maps.
The focus groups of the online courses are early-career experts from the MENA region specialized in archeology, architecture, history and other related disciplines. The application deadline is 25th of August.
Find more information and how to apply on the ArcHerNet website:
https://www.archernet.org/en/2021/08/18/online-course-cultural-heritage-documentation-using-qfield-2/