English version below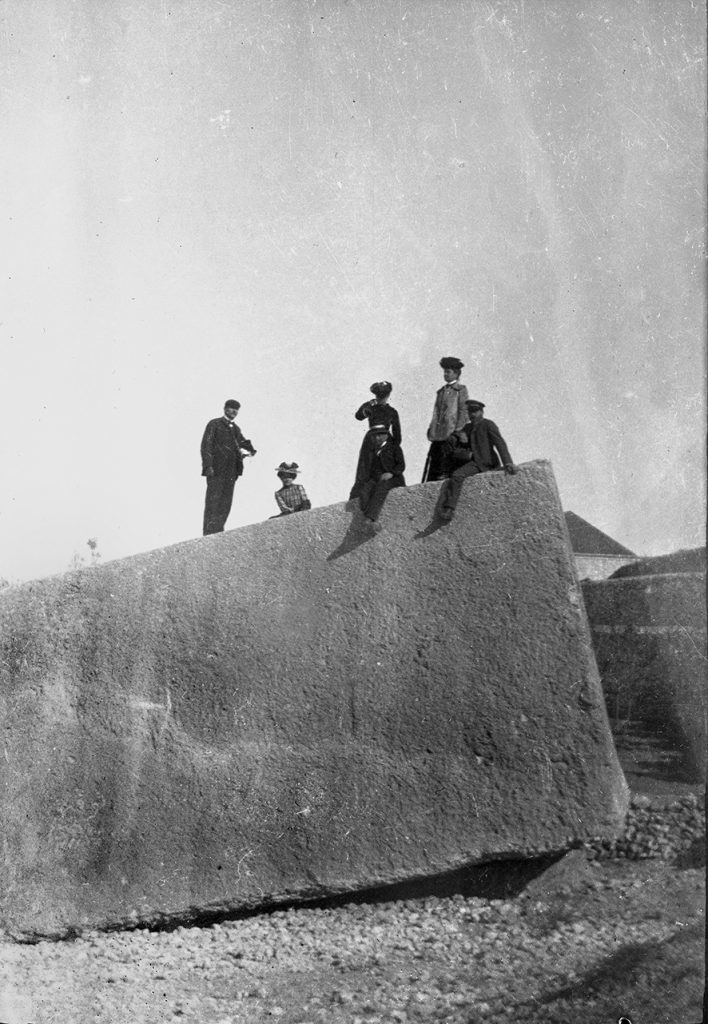 Durch Reiseberichte und Zeichnungen war der "Hajjar al-Hibla" – der Stein der schwangeren Frau – in den Steinbrüchen von Baalbek auch in Europa früh bekannt. Schon im 19. Jahrhundert zog er viele Touristen nach Baalbek, die sich auf dem gewaltigen Monolithen, der vermutlich für das Podium des Jupiter-Tempels im römischen Heiligtum von Baalbek bestimmt war, fotografieren ließen.

Bis 2014 galt er mit einer Länge von knapp 20 Metern und einem Gewicht von 1000 Tonnen als der größte antike Baustein der Welt. Neue libanesisch-deutsche Ausgrabungen brachten jedoch einen weiteren Steinblock ans Licht, der dessen Maße noch um einiges übertrifft und auf ca. 1650 Tonnen geschätzt wird.
---
#ThrowbackThursday: Baalbek in 1914
Hajjar al-Hibla – "the stone of the pregnant woman" – lying in the quarry at Baalbek was known in Europe at an early date from travellers' accounts and drawings. In the 19th century it was already attracting hosts of tourists who had themselves photographed on top of the gigantiv monolith, which was presumably intended for the podium of the Temple of Jupiter in the Roman sanctuary of Baalbek. Nearly 20 metres long and weighing 1,000 tonnes, the monolith was believed to be the largest single stone block of the ancient world until very recently.
In 2014, new Lebanese-German excavations brought to light another monolith whose dimensions significantl exceed Hajjar al-Hibla and whose weight is estimated at approx. 1,650 tonnes.
Foto: Heinrich Kohl, D-DAI-Z-17891