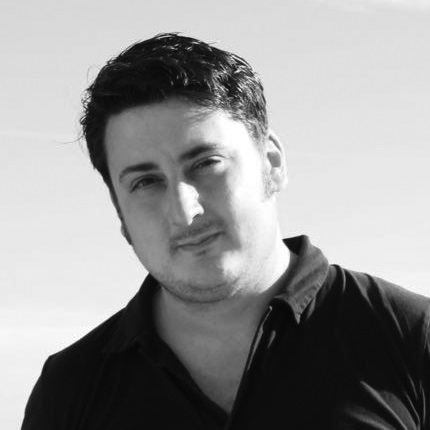 Dominic Hosner studierte Vorderasiatische Archäologie, Byzantinistik und Technische Informatik in Berlin. Im Jahr 2020 wurde er an der Freien Universität, Institut für Ostasiatische Kunstgeschichte, mit der Dissertation "Kulturgeschichte Chinas in Karten: Digitalisierung der archäologischen Fundplatzkartierungen aus der Buchreihe "Atlas der Kulturdenkmäler Chinas" vom Frühneolithikum bis zur frühen Eisenzeit (ca. 8000-500 v. Chr.)" promoviert. Von 2007 bis 2008 war er im IT-Referat der Zentrale des Deutschen Archäologischen Instituts (DAI) tätig. Von 2009 bis 2016 arbeitete er an der Außenstelle Peking der Eurasien Abteilung des DAI und von 2013 bis 2016 war er dort als wissenschaftlicher Mitarbeiter im Deutsch-Chinesischen Forschungsprojekt "Silk Road Fashion" angestellt. 2010 hat er an der Universität Rostock erfolgreich die Prüfung zum Forschungstaucher abgelegt und seitdem in Kooperation mit Kolleginnen und Kollegen an Forschungseinrichtungen im In- und Ausland als Unterwasserarchäologe in diversen archäologischen Forschungsprojekten in Deutschland, Spanien, Kroatien und der VR China gearbeitet.
Im Jahr 2018 wurde er vom Nationalen Zentrum für Unterwasser-Kulturerbe (NCUCH), China, eingeladen am "'The Belt and Road' Training für Unterwasser-Archäologie, Stufe II" teilzunehmen. Seit 2019 ist er als erster Ausländer am Nationalen Zentrum für Unterwasser-Kulturerbe angestellt und dort in verschiedenen archäologischen Forschungsprojekten zum Unterwasser-Kulturerbe Chinas tätig. Im Fokus seiner Arbeiten steht die Erforschung von europäischen Schiffswracks in den Hoheitsgewässern Chinas im Kontext des historischen wirtschaftlichen und kulturellen Austausches, besonders entlang der Maritimen Seidenstraße.
Dominic Hosner studied Ancient Near Eastern Archaeology, Byzantine Studies and Computer Engineering in Berlin. In 2020 he successfully completed his doctoral studies at the Free University, Institute for East Asian Art History, with the dissertation "Cultural history of China in maps: Digitalization of the archeological site-mapping from the book series 'Atlas of Chinese Cultural Heritage' from the early Neolithic to the early Iron-Age (c. 8000-500 BC)". From 2007 to 2008, he worked at the IT-Department of the German Archaeological Institute (DAI). From 2009 to 2016 he was employed at the Beijing Branch Office of the Eurasia Department of DAI, 2013-2016 in the Sino-German research project "Silk Road Fashion". In 2010 he received the Scientific Diving license from the University of Rostock. Since then, he worked in cooperation with colleagues in several scientific institutions as an Underwater Archaeologist in various projects in Germany, Spain, Croatia and the PR China. In 2018 he was invited by the National Center of Underwater Cultural Heritage (NCUCH), China, to join "The Belt and Road" Underwater Archaeological Training, Stage II. Since 2019 he has been employed by the National Center of Underwater Cultural Heritage as the first foreigner to work in research projects for the Underwater Cultural Heritage of China. The focus of his research is on European shipwrecks in the territorial waters of China in the context of the economic and cultural exchange, especially along the Maritime Silk Road.
Blogbeitrag: Frühe Kulturgeschichte Chinas in Karten
eFB-DAI_2015-3_Hosner_Unterwasserarchaeologie_China